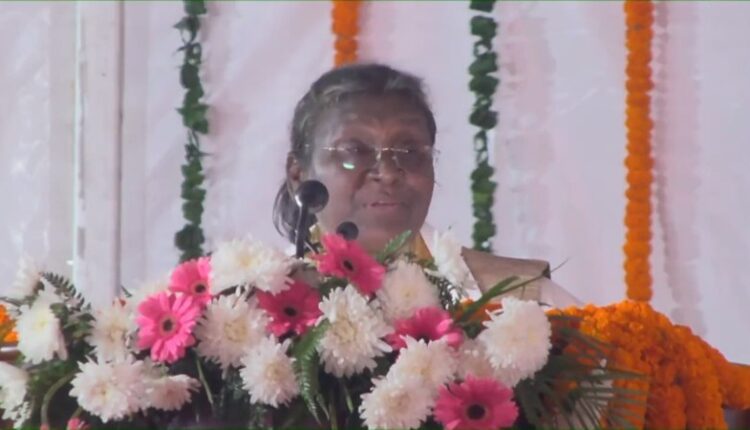 New Delhi, Nov 30, 2022: On Tuesday, President Droupadi Murmu attended the 18th convocation of the National Institute of Technology (NIT) in Kurukshetra wherein she advised students to not judge success on the basis of their salary packages.
"Getting better salary packages is a good thing, but it does not mean that the student who does not get a good salary is less qualified," the President said while addressing the students present at the convocation ceremony. The President stated that the nature of jobs, as well as the basic needs of the people, were evolving in the due to ongoing technological revolution. "These changes are also challenging the existing methods of engineering. In view of the changes taking place due to a technological shift, it becomes very important that our technical institutions, including NIT Kurukshetra, become `future-ready`," she added.
Showering praises on the institution, the president said, "It is a matter of pride that NIT Kurukshetra is the first NIT in North India and second in the country to establish such a centre," the President said. She also praised the contribution of Haryana and Punjab to the development of agriculture in the country.