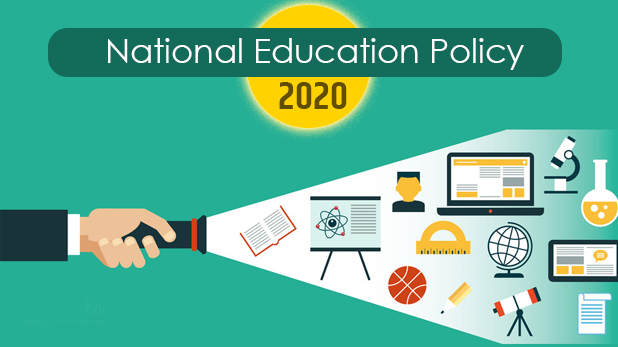 New Education Policy 2020 will help us meet the demands of 21st century, says G.B.U VC Prof. Bhagwati Prakash Sharma
The New Education Policy 2020 (NEP) has been approved by the Union Cabinet today. Vice Chancellor of Gautam Buddha University Prof. Bhagwati Prakash Sharma welcomed the new policy and said that it will certainly take our education system to the paramount and we will achieve the goal of equalization, and universalization of education. He further said that Education sector needs to gear itself towards the demands of 21st century and this draft will help us to do so. He also stated following few important features of this Education Policy:
1. The Ministry of Human Resource Development (HRD) is renamed as the Minister of Education.The ministry has been renamed as per the recommendations of the draft NEP 2020. It is a welcome step. It would infuse education with right values of learning.
2. The new policy aims to universalise the pre-primary education by 2025 and provide foundational literacy and numeracy for all.The draft NEP is based on access, affordability, equity, quality and accountability.
3. According to the draft it ensures inclusive and equitable quality education and promote lifelong learning opportunities for all by 2030.
4. It gives much emphasis on conceptual understanding rather than rote learning. Technology should be used extensively, and diversity must be respected.
5. There will be single regulator for higher education. In current scenario we have NCTE, UGC, & AICTC.
6. There will be self-disclosure-based system instead of inspection-based system in higher education.
7. As of date, there will be one standard for all institutions like universities, deemed universities and standalone institutions.
8. Total expenditure of GDP is increased to 6% on Education. Now it is 4.43 % including state and centre govt.
9. There will be cap on fee weather it is a private university or public.
10. National Research Foundation will work in the area of research and innovation.
11. To make our education system of International Standard is the goal of this New Education Policy 2020.
12. This Digital Infrastructure for Knowledge Sharing (DIKSHA) would infuse education with quality and innovativeness and Bharat shall usher in a new era of sustained growth in quality of education.
13. New Education Policy is a holistic endeavour to bring a sea change in the quality of education, integrate our national ethos into our educational system and successfully ingrain ethics and values in the conduct and behaviour of passing out students.
14. NEP-2020 shall enhance quality of research and development.
The changes:
To change the pedagogical structure from the existing 10+2 scheme to a 5+3+3+4 scheme.
• To remove board exams for class 10.
• To divide into 8 semesters class.
• To emphasise language and mathematics from classes 1 to 3
• Medium of instruction to be mother tongue or local language till class 5 and preferably till class 8 and beyond.
Curtailing Dropout Rates and Ensuring Universal Access to Education at All Levels is the focus of this policy. Experiential learning is much emphasised. This new policy empowers students through flexibility in the choice of the course and many more things to offer. It is a full package and we can say that certainly it will make our education system more robust and of International Standard.