India's Biggest Companies in Environmental Engg., Technology, Clean Air, Renewable Energy, Pollution Control, etc came together on a single platform
New Delhi: On World Environment Day Green Society of India and Indian Exhibition Services organised three days long "World Environment Exposition" at Pragati Maidan in the capital.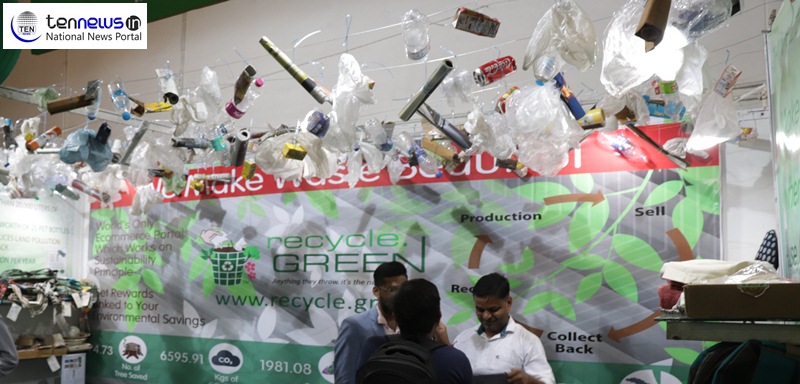 More than 200 companies related to Environmental Eng., Technology, Clean Air, Renewable Energy, Pollution Control and so on participating in the expo.
Union Minister of Commerce and Industry, Suresh Prabhu, inaugurated the event in the evening.
The World Environment Expo 2018 is recognised and supported by the Ministry of Environment, Forest & Climate Change as well as the Ministry of Roads, Government of India, apart from a number of leading Industry associations.
In a bid to chalk out the solutions of the prevailing environmental problems World Environment Conference with a theme of 'Go Green' has also been organised, where experts from the different filed shared their views to deal with the issue.
The Green Society of India is also presenting the Green Awards in a number of categories to those firms that have proved their mettle and achieved success in their environmental technology or CSR initiatives. Some of the leading companies in India are vying for the awards which are to be presented in the sidelines of the World Environment Expo 2018.