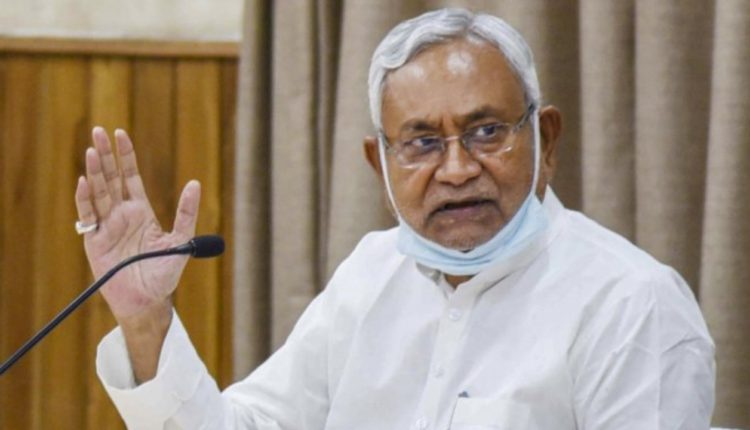 Nitish Kumar snubs BJP's "jungle raj" allegations, says answers will be given at the appropriate time
Ten News Network

Bihar, August 18th,2022: Bihar Chief Minister Nitish Kumar on Thursday dismissed allegations of 'return of jungle raj' made by BJP and asserted that the controversy surrounding the newly inducted minister and RJD MLC Kartikeya Singh was being 'looked into' for suitable action.
Reacting to BJP's allegations, the Bihar CM said, "BJP is making too much noise these days. Sabka Jawab diya jayega."
After the Bihar cabinet expansion, several BJP leaders have been making claims about criminal activities related to the newly inducted ministers and asserting that Kumar's government is the return of "jungle raj" which prevailed during ex-CM Lalu Prasad Yadav's tenure.
When asked about these claims made by BJP, Kumar replied to the journalists, "I will answer them at the appropriate time. They are speaking a lot. I just need to assure the people that the pace of development under the new dispensation will be greater than before".
Speaking about the kidnapping case involving the new Law Minister, Kartikeya Singh, Kumar said that the matter is being looked into and whatever needs to be done will be done as and when required.
BJP leaders have recently taken to social media sharing criminal cases involving ministers in the new Bihar cabinet.
Along with Nitish Kumar taking oath as the Bihar CM for the eighth time, 31 ministers were admitted to his cabinet earlier this week.