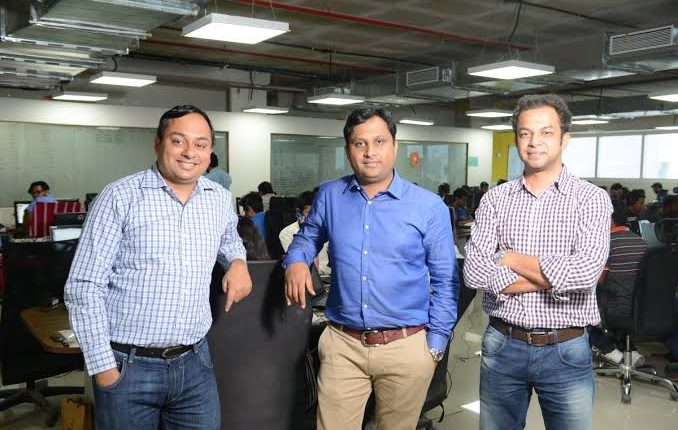 Nobroker.com brings its brokerage-free services to Delhi-NCR after raising two rounds of funding this year!
Vishal Malhotra/Lokesh Goswami Tennews New Delhi :
New Delhi (04/12/2019): Building on its growth momentum, NoBroker.com, who claims to be the world's largest 'customer-to-customer' real estate portal, launched its brokerage-free services in Delhi-NCR.
The company's entry in New Delhi comes on the heels of its recent Series D funding of $50 million, led by Tiger Global & existing investors, and reinforces its commitment to transform Indian real estate space with the help of technology.
Since its launch in New Delhi, NoBroker.com has already garnered 62,000 consumer registrations and over 27,000 listings on the platform. It has, thus far, facilitated 1100+ deals in the region.
"Delhi NCR is not only the hub for government and administration but is also a centre for major economic activities in North India. It is home to one of the most prominent start-up ecosystems and also has a very robust corporate culture," said Saurabh Garg, CBO and Co-Founder of NoBroker.com speaking to Ten News.
The amount of brokerage charged does not justify the value of the service. Having a mediator often opens the door to a host of challenges – on account of biases, lack of professionalism, undue pressure on the seeker, etc. All of these restrict the property-seeker from getting the best value for their money. This is where the tech-integrated platform steps into the picture.
Amit Kumar Agarwal, CEO and Co-Founder of NoBroker.com, commented, "Since its launch in 2014, NoBroker.com has been committed to leading a positive transformation of the Indian residential and commercial real estate by offering its unique value proposition. The idea of zero brokerage holds a lot of appeal for the value conscious Indian consumer. Our platform aims to create a transparent real estate ecosystem by eliminating brokerage from the equation. All our other services such as Packers & Movers, Home Store, home-cleaning, Rental agreement, and NoBroker Pay will also be available to consumers in Delhi-NCR. Delhi-NCR, which is home to an expanding class of digital-first consumers, is indisputably a high-value market for a company like ours."