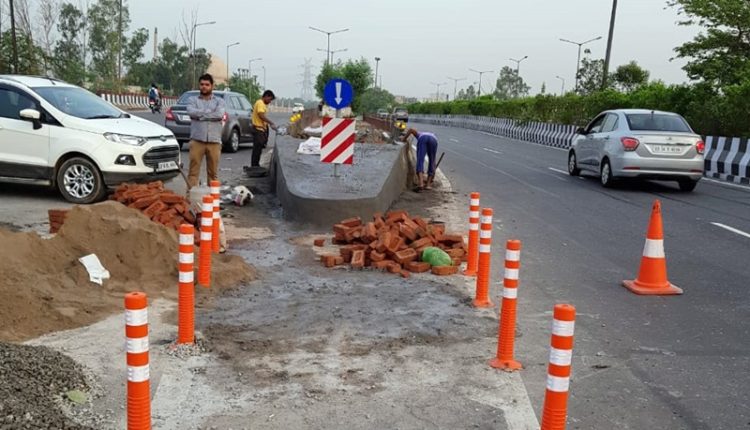 Noida Authority refurbishes mishap prone divider on Greater Noida-Noida expressway for a safer makeover!
Ashish Kedia / Lokesh Goswami
The accident prone divider at the end of Greater Noida – Noida expressway near Dalit Prerna Sthal has been reconstructed by Noida Authority for a safer passage. The divider which pops up out of nowhere while driving towards Noida Gate through expressway has witnessed many accidents in the past.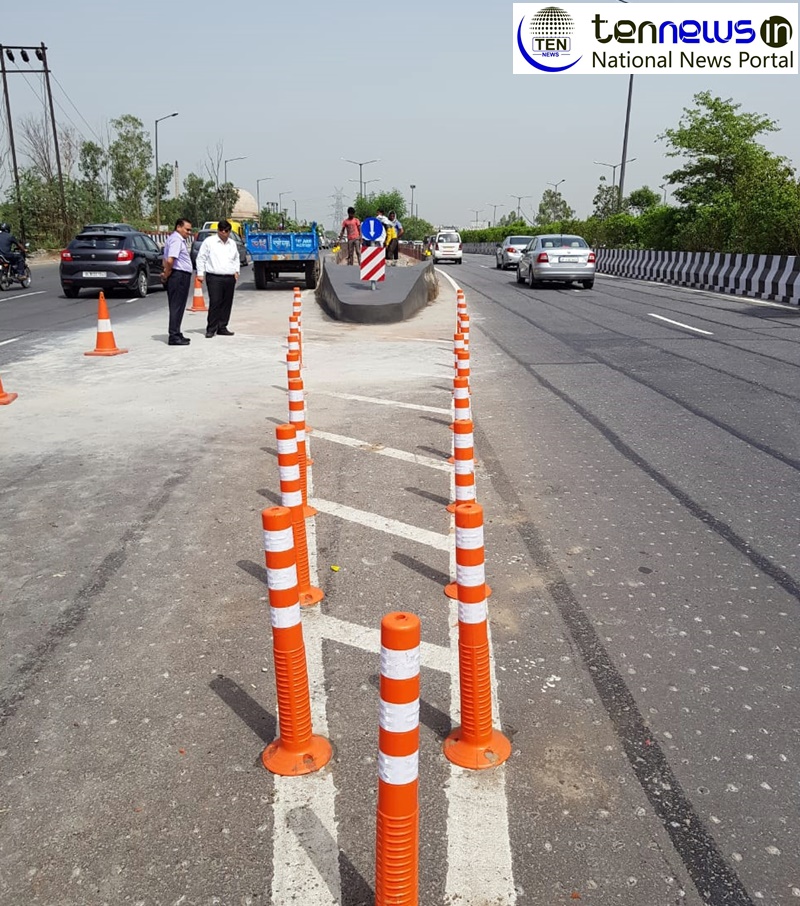 The hard-to-spot construction seems to be part of bridge designed over Shahadra drain and was probably intended to contribute to longevity of the structure. However it would time and again become an issue of misery for many vehicle drivers as they would often barge into it while driving in night.
The authority has also done some maintenance of the spot just last month itself however the same proved insufficient and returned back to old state soon after a truck collision.
Ten News along with our valued citizen reporters has been raising the issue time and again. Taking cognizance of a report published in Ten News two days back, Senior Authority officials once again sprung into action to ensure safety of the road.
Newly appointed GM Rajiv Tyagi issued orders of necessary repairs and installation of safety warnings at the spot. The juncture was today repaired and reflective boulders have been installed few meters ahead of it to warn drivers.
Rajiv Tyagi said, "I had visited the spot after being notified of the issue. We have ordered repairs and today morning I inspected the maintenance work going on there. As per IRC code we will also be installing warning signs along with arrows to alert the drivers approaching the spot. The process is going on for the same".
As per IRC code circular board with blue color background, white borders and two arrows will be installed at the site. The prime reason of accidents at this divider was drivers inability to spot this small structure. With appropriate board of adequate height the collisions might be averted in future.