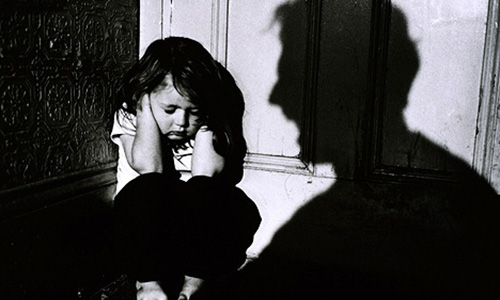 Noida Constable suspended for attempting to rape minor, Chowki in-charge also faces wrath!
Saurabh Kumar
18/2/2018        Saurabh Kumar
On Saturday morning a 39-year-old constable dragged a six-year-old girl inside a police outpost when she was on her way to buy biscuits from a nearby shop. The constable is also been alleged of trying to rape her earlier twice.
The girl managed to escape the first time because the cop hadn't properly locked the door. She didn't initially tell her parents, who sent her off to school, which is along the same route. The police man again, grabbed her hand and tried to pull her into the outpost but she managed to make her hand free. This time, she ran straight to her father, an auto driver and told him about the assault on her.
SSP Love Kumar took action against Narendra Singh, who was the lone policeman present at the time at Kulesra police outpost in Greater Noida and ordered to suspend him and there after arrested later in the day. While the station in charge was ordered to report in police line.
Singh was allegedly drunk, which local residents claimed was nothing unusual since this particular outpost was notorious for drunken behavior by cops. SP (rural) Suniti admitted drinking was a problem at the outpost and said she had instructed all three circle officers to direct the personnel against having liquor on duty.
This is the second instance of a policeman sexually assaulting a child in Greater Noida in less than two months. On January 10, a constable on deputation with the sales tax department had allegedly raped a seven-year-old girl in front of her younger brother after luring them into his room with an Rs 10 note.
Girl's father said he confronted Singh immediately but the cop just walked away without replying. The girl's father then dialed 100 and a police team arrived. Local residents gathered at the outpost around 9.30am and started a protest. A heated argument erupted between the villagers and police personnel in the outpost, which makekj the outpost-in-charge Harbir Singh to lodge an FIR against Singh.
Singh was booked under IPC 376 (molestation) and other sections and under provisions of the Protection of Children from Sexual Offences Act.