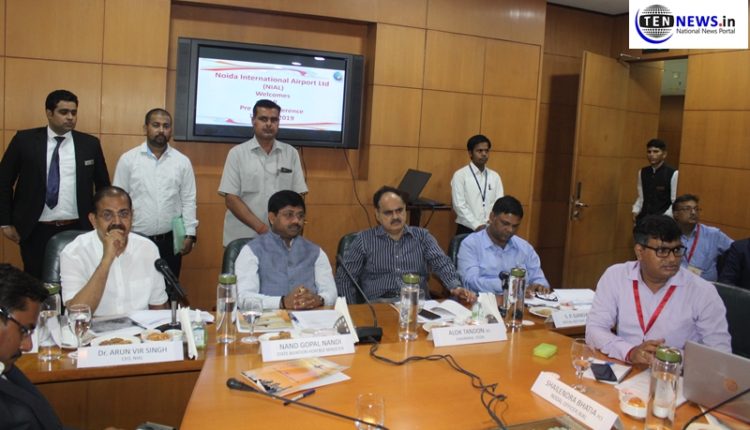 Noida International Airport pre-bid conference held at Expo Mart, Nine companies express interest
Saurabh Kumar / Baidyanath Halder
Greater Noida (15/07/2019) : Today Nand Gopal Nandi, minister of Civil Aviation Uttar Pradesh chaired a pre-bid meeting to address the queries of bidders interested in the upcoming Noida International Airport at Jewar. The meeting started at 12 o'clock at India Expo Mart, Greater Noida.
During the meeting, Arun Veer Singh CEO Yamuna Expressway Industrial Developments Authority and the Nodal officer for the International airport, Alok Tandon, Chairman Noida Authority, YEIDA OSD SK Bhatia and officials of the companies who had purchased the bid document remained present.
During the meeting queries of bidders got discussed and they were given assurance of full support from the government side. While interacting with Ten News Nand Gopal Gupta said "A total of 9 companies out of 15 companies who had purchased the bid remained present in the meeting. The made the suggestions and expressed the quires over which we had a detailed discussion."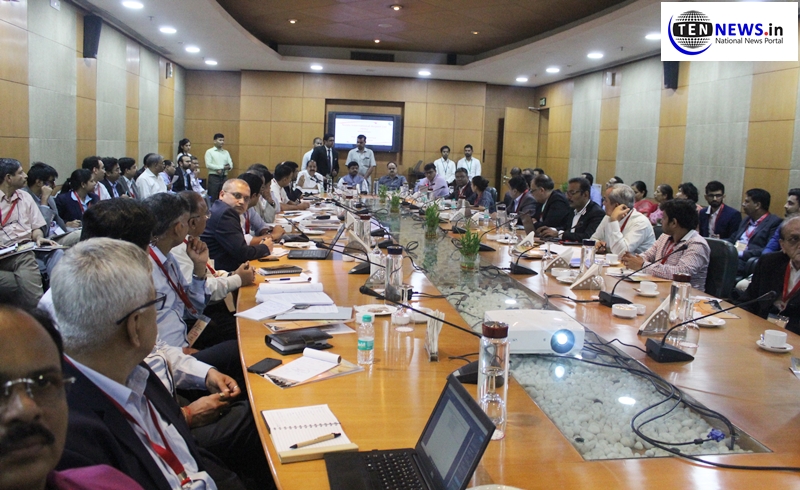 Further, he added that "We are keeping our timeline and everything is going as per plan, once beading process gets over after that stone laying ceremony will be commenced and by 2023 airport will have its first flight."
Taking a dig at past government Nand Gopal Nandi said "From past 15 years previous governments used this airport as their political tool and done nothing on the ground. After the Yogi Adityanath's government came in power we started the work and continuously review meeting are being done to monitor work progress."
The bidding process for the Jewar international airport was floated on May 30 and the last date for receiving queries was July 1. The bid would be finalized on November 29 this year, and work on the ground is expected to begin by early 2020, according to officials. The airport, second in the national capital region after Delhi's Indira Gandhi International airport, will be spread over 5,000 hectares and cost an estimated Rs 15,754 crore.