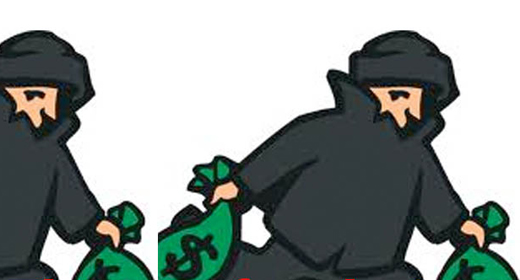 Noida Police Receive Complaints of Frequent Thefts of Iron Scraps from Noida Metro Rail Corporation's Warehouse.
Talib Khan
NOIDA, (4/2/2019): The RWA of sector 51 had registered complaints of people stealing iron scraps from NMRC warehouse. The residents claimed that few people stole iron scraps on Saturday too but managed to flee before police reached the spot.
"Around 10:20 pm the security guard at the sector gate saw around five to six men dumping iron scraps at Bal Udyan Park in the sector after allegedly stealing it from the NMRC warehouse, which is adjacent to the park", said the residents of sector 51.
According to Sanjeev Kumar, RWA General Secretary of Sector 51, "after the security guard alerted us, I came out at the gate and saw five-six men loading the iron scrap onto a rickshaw. I informed Police about this, while the guard along with others went to nab the accused. But unfortunately, they are only able to caught one person and the others fled the spot, but they returned after 5 minutes in a car and assaulted the security guard and rescued their partner".
"Police reached the spot at 10:45 pm and tried to stop the car but failed to stop or trace the car. We have given a written complaint and urged the police to intervene in the thefts happening here", he added.
However, the police had not registered a case till now.
Girija Shankar Tripathi, SHO, Sector 49 police station said, "we have received the residents application and the matter is being investigated and we will register a case only after conducting primary investigations".