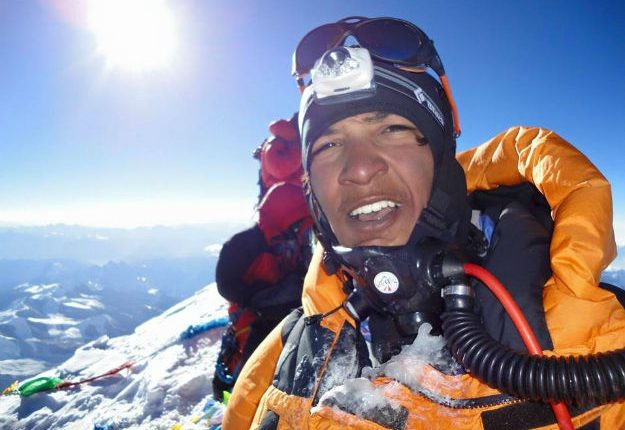 Noida's young mountaineer Arjun Vajpai all set to conquer Kangchenjunga
After concurring the top five highest peak of the world Noida-based mountaineer Arjun Vajpai (24) is all set to scale India's tallest peak Kangchenjunga on May 20. The summit push would begin on May 17, and if all goes according to the plan, Arjun will reach the Summit by May 20, becoming the youngest non-sherpa climber to summit Kangchenjunga.
Arjun's expedition began on April 8 from Katmandu. His team consists of climbers Wilco Van Rooijen, Cass from Netherland, and Alex d'Emilia from Italy. The team reached Kangchenjunga Base Camp (5400m) after a week long trek. The hurricane force jet stream winds had hit Kangchenjunga valley since the first week of May, making any movement up on the mountains impossible. The weather later opened up and the team has decided to go for Summit attempt.
Only 237 people have successfully climbed Kangchenjunga since its first ascent. This will be Arjun's second attempt on Kangchenjunga as during his first attempt in 2017, the expedition had to be abandoned due to bad weather conditions.
In 2010, Arjun Vajpai climbed Mount Everest at the age of 16, becoming the youngest person to have ever climbed it at that point in time.