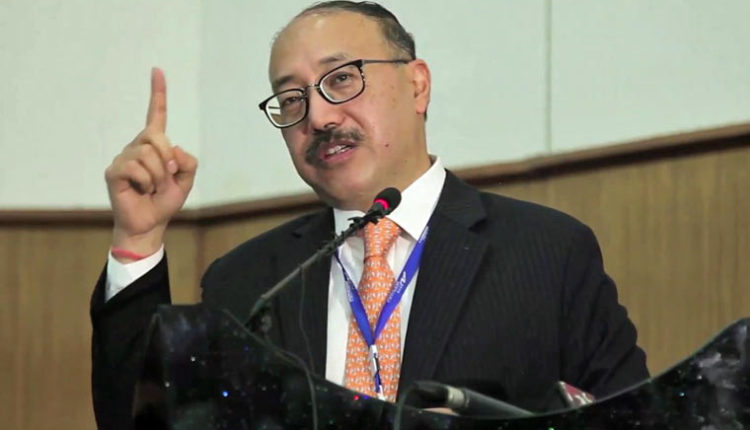 North Eastern states must explore Southeast Asian markets for rapid development: Foreign Secretary at ICFAI University webinar
Gangtok, 13th September: Speaking at a webinar on "Self Reliant India: Entrepreneurship and Employment Opportunities" by ICFAI university, Sikkim, the Foreign Secretary Harsh Vardhan Shringla talked about how India's north eastern states can leverage the huge market in south east asian countries and Bangladesh for its rapid development.
"We cannot prosper without our neighbours prospering. In Bangladesh, we have invested about 10 billion dollars in last few years for its development. It is now one of the fastest growing countries in the world. In doing so it has created huge market opportunities for us as it requires huge imports of food products, horticulture products, equipments, machinery, expertise and more."
"Whatever that is produced in Meghalaya is exported to Bangladesh. Sikkim too has a lot of potential in this regard. Sikkim has tremendous advantage in producing foods and vegetable but also other products that is of utility to Bangladesh. Sikkim also has tremendous hydroelectricity potential, we are exporting 1600 megawatts hydroelectricity to Bangladesh."
On Atmanirbhar Bharat, Shringla said that it assumes great significance especially for the north eastern states. In Sikkim, we must encourage youth to be agri-entrepreneurs and encourage agri technology adoption due to its organic farming potential.
"Under Atmanirbhar Bharat, the government has taken steps that will provide more credit facilities to MSMEs."
On Act east policy, Shringla said that we are creating networks and opportunities with all the BIMSTEC countries. Shringla talked about two projects – Kaladan project and India–Myanmar–Thailand trilateral highway. Both of these projects will increase the connectivity of north eastern states with southeast asian countries.
In his address, Sikkim's Governor Ganga Prasad Chaurasia hailed the youth as the future of India.
"To empower youth and to realize PM Modi's dream of skill India, the government spends a considerable amount on vocational training and skill development training for north eastern youth."
Ganga Prasad also talked about the great potential of growth in north eastern states quoting the organic farming in Sikkim, haldi mission in Meghalaya, dry fruit mission in Meghalaya and bamboo mission.