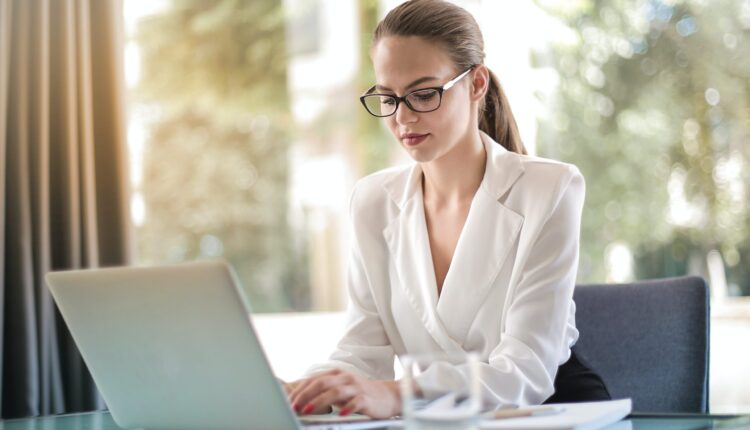 Online Investment Ideas 2023: 5 Online Business Ideas to Consider In India

India is a land of opportunities, and the digital age has brought many new possibilities for entrepreneurs and small business owners. The fast-growing population, a rapidly expanding economy, and the latest technologies are converging to create an environment ripe for innovation in the country.
Moreover, the internet has connected the world and opened up new business horizons in India. The rapid adoption of technology and increasing number of internet users have created a huge online business market. As more people come to the internet, the potential to reach and serve new customers, develop new products and services, and create more efficient business models has never been greater.
From e-commerce to freelancing, online coaching, and others, there are several online businesses that you can consider in 2023. Even the online sports betting industry has thrived in some parts of the country in the past few years. Although the activities is restricted in many states, betting is legal in India, and there are several betting sites that gamblers now have access to. Before placing your bets, you can visit a site like Mightytips for valuable tips, recommendations, and analysis from top tipsters.
In the next paragraphs, this article discusses the five best online business in India that entrepreneurs should consider now.
1. Online Travel Agency
An online travel agency, also called OTA, is a business that allows customers to book and plan their travel arrangements online. With the rise of the internet and smartphones, more people are turning to the internet to book their flights, hotels, rental cars, and vacation packages. This presents a massive opportunity for entrepreneurs in India to start their own OTA enterprise. Entrepreneurs must secure partnerships with a wide range of domestic and international travel providers to start an OTA in India. Additionally, it's crucial for the OTA to have an easy-to-use website, a robust search engine, and strong customer support to help customers plan their perfect trip.
2. Content Writing
In today's digital age, content is king. Content writing is about creating pieces that educate, entertain, and inform an audience. A content-writing enterprise may create blog posts, articles, product descriptions, website content, and even scripts for videos and podcasts. The opportunities for content writing in India are vast. With the rise of digital marketing and the growth of the country's digital economy, businesses need quality content to attract customers, establish strong leadership, and boost their brands.
3. Social Media Marketing
Social media marketing can be a highly profitable online business idea for entrepreneurs with a passion for digital marketing and the skills to navigate the ever-evolving world of social media. With a growing number of businesses looking to establish a solid online presence, the opportunities are endless for those willing to put in the time and effort to build a successful enterprise.
Moreover, social media marketing is an example of an online business without investment. To start, you only need to deeply understand various social media platforms, such as Facebook, Instagram, Twitter, and LinkedIn and know how to use these platforms to engage with customers and drive results. Understanding digital marketing, SEO, and analytics will also be helpful.
4. Online Teaching/ Coaching
Since several people are now turning to online platforms for education and professional development, there's a massive opportunity for entrepreneurs in India to start their online teaching or coaching business.
An online teaching or coaching business allows individuals to share their knowledge and skills with students and professionals worldwide through virtual classrooms and sessions. This can include tutoring for academic subjects, teaching language courses, providing professional development and training, or even coaching in personal growth and self-improvement. Online teachers can charge on a per-course or per-session basis to be profitable. Additionally, they can offer packages, subscriptions, and certifications which can help increase revenue. Moreover, it is a lucrative business to start without investment; you only need your skills and a good internet connection.
5. Online Sports Betting
Online sports betting has become a popular way to gamble and make money. But an important question would be, "Is betting legal in India?" Sports betting is treated differently across the country, with some states outright prohibiting it and others regulating the industry. Despite the legal ambiguities, it has continued to grow in popularity in the country as more people have access to the internet and smartphones.
The Indian market is enormous and untapped in terms of sports betting. Given the increasing popularity of cricket and other sports in India, the demand for online sports betting will only grow. The market is also driven by increasing disposable incomes and the younger generation's willingness to try new things.
However, it's worth noting that sports betting in India would require navigating the complex legal landscape and making sure the platform is compliant with local laws.
Conclusion
India offers a wide range of business opportunities for entrepreneurs and investors alike. The diverse culture, large population, and rapidly developing economy provide various prospects across various sectors, such as e-commerce, technology, and sports betting.
Despite the challenges that come with it, the market potential is vast. With a well-crafted strategy and an understanding of the local market, a business can thrive in this growing and dynamic economy. The possibilities are endless, and it's an exciting time to be a part of the business landscape.