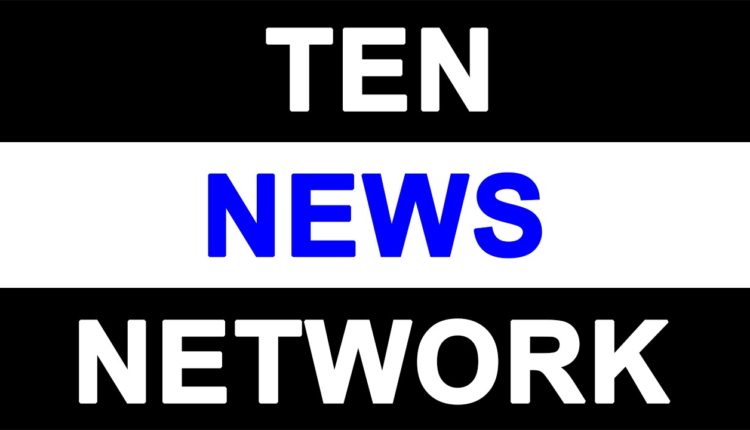 OSH Chennai 2017 concludes on a high note

·         Footfalls increased by over 30% than last year
·         Expo saw participation of top-of-the-line players of the industry
·         Conducted a two-day workshop that focused on 'Behavioural and Cultural Based Safety' 
 Chennai, 12th, July 2017: OSH Chennai 2017, South India's largest international trade event catering to the occupational safety and health industry reiterated the industry's potential and roadmap in South India.  The trade show organized by UBM India successfullyconcluded its 4th edition on 30th June at Chennai Trade Centre.  The inaugural ceremony took place in the presence of Chief Guest,  Mr. Prem Anand Sinha, IPS, Joint Commissioner of Police (Traffic), Chennai; and key dignitaries, Shri S.Sreekumar, Regional Executive Director, Southern Region, Airports Authority of India, Ministry of Civil Aviation, Govt of India; Shri. S Ponsingh Mohanram, Additional Director of Industrial Safety and Health, Chennai, Ministry of Labour & Employment, Government of Tamil Nadu; Shri Varun Buddhiraja, Director, Euro Safety Footwear India Pvt. Ltd., Shri. G.M.E.K Raj, Director General (Retd.) DGFASLI, Govt of India; and Mr. Yogesh Mudras, Managing Director, UBM India, among other players in the industry.
 OSH Chennai 2017 was supported by key associations such as the Gujarat Safety Council, Indian Technical Textile Association, Indian Society of Ergonomics, National Small Industries Corporation The International Powered Access Federation (IPAF) and Aerial Platform Association of India (APAOI). The expo saw the participation of top-of-the-line players of the industry including Amazon, Acme Safetywears Limited, Accent Industries Ltd., Bata India Ltd., Euro Safety Footwear India Pvt. Ltd., Motorola Solutions India Pvt. Ltd., Oshkosh India Private Limited, Prolite Autoglo Limited, TATA Communications, Tribe, Toughscaff Pvt. Ltd., Udyogi International Pvt. Ltd., amongst others.
 OSH also included a two-day knowledge sharing seminar and workshop that  focused on topics such as 'Adoption of Industrial Best Practices to Achieve World Class Safety', 'Creating Psychologically Healthy Workplaces', 'Women and OSH – A Holistic Approach' and 'Safety Issues in the Construction Industry'. Eminent speakers at the conference included experts and consultants from reputed organisations such as Reliance Industries Limited,  DGFASLI,  AcuiZen Technologies Singapore Pte. Ltd. etc. The show in association with Tribe Ltd. also organized a two-day workshop that focused on 'Behavioural and Cultural Based Safety' as a part of the main conference. The workshop provided a comprehensive insight into the World of Behavioural and Cultural based safety delivered by Nick Wharton, Director at Tribe Cultural Change.
 Speaking on the successful conclusion of OSH Chennai 2017, Mr. Yogesh Mudras, Managing Director, UBM India said, "We resonate the industry's advocacy of ensuring the safety and health of the growing workforce in our country. To enhance quality of life as a whole, Occupational Safety and Health is extremely important to emerging economies. The spotlight of the conference was on the psychological health and well being of individuals, which I believe is the basis of any occupational safety and health initiative.  UBM India provided the perfect platform to the burgeoning industry in South India to realise opportunities in the sector and the show helped promote a robust culture of safety and security, direly needed in today's world."
As a strategic move to tap new markets, UBM India is proud to announce the 5th edition of OSH South India at HITEX, Hyderabad slated for 28th-29th June, 2018.  This new OSH gateway will provide unique opportunities to OSH stakeholders to network with industries based out of Andhra Pradesh & Telangana. The show will run in close association with DISH Telangana & Andhra Pradesh and will be well supported by other adjoining regions.
 Industry speaks and launches at OSH Chennai 2017
 Mr. Roopak  Jakhmola, Major Consultant, Tribe Culture Change Limited
"The conference at Occupational Safety and Health India ( Chennai ) 2017 attracted businesses having progressive thoughts. It presented great opportunities to share the ideas of various business organizations. It helped push the idea of Behaviour and Culture based safety, which focused on understanding what  employees  actually do and the reason behind it. This got more people involved, encouraged teamwork and improved communication on health and safety matters. The 'Make In India' initiative and various other policies by the Government has helped improve the Occupational Safety and Health of the workforce." 
 Mr Ankur Jain, Bata India Limited
"We expect a marginal growth of 20% in Personal Protective Equipment in the coming 4 years in India. Bata Industries launched new technology in Polyurethane Rubber for footwear in steel, metal and mining industries. In India various occupational safety and health expos focus mainly on footwear. The government is also conscious about occupational safety and the new regulation body is also supportive to implement and creating awareness on the same."
 Ms. Meeta Rani ,Marketing Co-ordinator, Udyogi Plastics Pvt Ltd
"Occupation Safety and Health has grown leaps and bounds in India during the last five years. The MNCs are now advocating international standards of safety. Safety awareness and education has improved, and shown the right direction to adopt appropriate safety solutions. The management has begun paying good attention towards wellness of their employees. These developing safety practices and culture will see an upward curve in the next decade. Government has been vigilant over occupational safety and health.  Safety equipments, especially PPE have gained ground. Hand Gloves are the most important PPE which consumers/experts have become very sensitive while using/reusing, its ergonomics/sizes, its flexibility/precision and its life-span. OSH Chennai 2017 was a consortium for all stakeholders, consumers, companies, safety professionals, Government Safety inspectors and the market. According to the world trend, we launched the Proton Retractable Fall Arrestor, Proton Gloves and very special Wind Harness."
Mr. Raj Kamal, Euro Safety Footwear India Pvt. Ltd.
"We foresee a tremendous growth potential in the Indian industrial sector and thus an upward focus and spend on EHS measures across different verticals and assembly lines. Overall, PPE sector will see more consolidation, in terms of bigger brands entering into the Indian sub-continent market and through an intense competition amongst the quality manufacturers to provide competitive products with value-added services. OSH has already established itself as an exposition aimed and focused for safety professionals in India. The government has taken some steps to ensure workplace safety, but is not adequate. With the "Make in India" push, the industry is ready to accelerate the growth, but at the same time, being a stakeholder in this, the government needs to frame regulatory requirements for workplace safety and monitor its' acceptance across industries. Design innovation is the buzz word of the industry as of now. Euro Safety is committed to provide ergonomically designed PPE to the workplace at a competitive price and without any compromise on the quality aspects. Our R&D activities evolve around designing of more efficient and user-friendly products in compliance with the stringent global norms."
 Mr. Padmanabhan Ramesh, Director, Toughscaff Pvt. Ltd.
"A safe, clean environment with healthy working conditions is recognized as a fundamental human right by the United Declaration of Human Rights. Health & Safety are two important aspects that affect the overall efficiency of the working population. In countries like India, though there are a number of constitutional laws for workplace health and safety, the implementation of these policies are highly challenging. There is a dire need for awareness of the programmes available to train professionals on this front. In line with this, we, Toughscaff Private Limited, in association with Simian Skill,UK, provide globally recognized CISRS certified training courses for the scaffolders which will give clients and contractors reassurance that any scaffolder, supervisor or Inspector who holds a CISRS certificate or Record card has achieved a level of skills and knowledge for their trade and also  which will be a boost for their local/international employment opportunities.OSH Chennai is one of the best platforms to promote our Health & Safety courses to a broader group, who may have little to no knowledge of these services. It serves to advertise to the target market, introduce new services, collaborate with allied businesses, create brand awareness and understand the market better. Our participation at the trade show provided an opportunity to branch our business to business trading potentials ."
 About UBM India:
UBM India is India's leading exhibition organizer that provides the industry with platforms that bring together buyers and sellers from around the world, through a portfolio of exhibitions, content-led conferences and seminars. UBM India hosts over 25 large scale exhibitions and 40 conferences across the country every year; thereby enabling trade across multiple industry verticals. A UBM Asia Company, UBM India has offices across Mumbai, New Delhi, Bangalore and Chennai. UBM Asia is owned by UBM plc which is listed on the London Stock Exchange. UBM Asia is the leading exhibition organizer in Asia and the biggest commercial organizer in mainland China, India and Malaysia. For further details, please visit ubmindia.in.
 About UBM plc: 
UBM plc is the largest pure-play B2B Events organiser in the world. In an increasingly digital world, the value of connecting on a meaningful, human level has never been more important. At UBM, our deep knowledge and passion for the industry sectors we serve allow us to create valuable experiences where people can succeed. At our events people build relationships, close deals and grow their businesses. Our 3,750+ people, based in more than 20 countries, serve more than 50 different sectors – from fashion to pharmaceutical ingredients. These global networks, skilled, passionate people and market-leading events provide exciting opportunities for business people to achieve their ambitions.