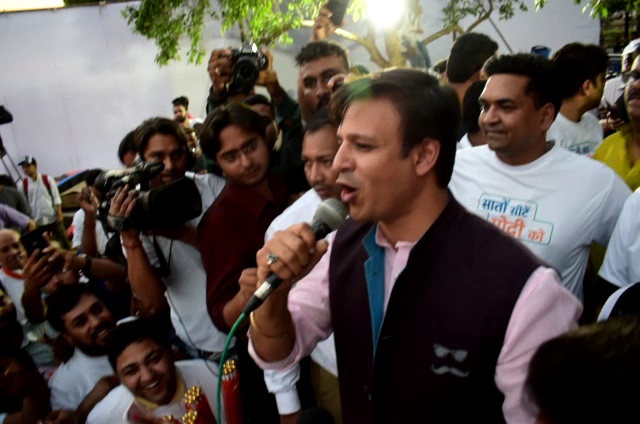 Over 1000 artist painted for the country under the theme "Nation First Vote Must" to create awareness amongst voters
Talib Khan (Photo-Video) Lokesh Goswami Tennews New Delhi :
New Delhi, (4/5/2019): In a spectacular celebration of democracy, artists from across the nation congregated today at India Gate and spoke to the nation in one common language of art and expression.
Over 1000 talented artists today participated in a unique Live Painting for the country under the theme "Nation First Vote Must" and urged the nation, in their own special way, to exercise their right to vote and make this democracy function.
The event also marked the 100th birth anniversary of the beacon of the Indian art fraternity and Padma Shri Awardee Dr Vishnu Shridhar Wakankar. The artist also took the opportunity to pay their tribute to him and remember him for his contributions in the field. The event was inaugurated by young artists who will exercise their right to vote for the first time.
The event was also joined by Bollywood Actor Vivek Oberoi. He also painted a painting and urge people to exercise the right to vote. At the event Vivek Oberoi said, "art is the best for expression, its a conversation between souls and hearts, i think this effort and initiative will appeal to the people in a lasting way. Democracy is a prized possession and it is our duty as responsible citizens to vote and ensure that India remains a valued stake for all of us".
The abstract expression of "Nation First Vote Must" and the fabulous play of colors and strokes was an endeavouring way to express their support for the nation.