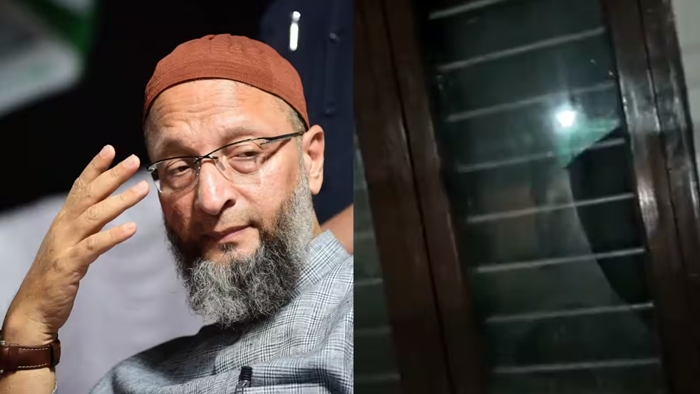 Owaisi's Delhi Residence Attacked with Stones
Ten News Network
Delhi (India), February 20, 2023: All India Majlis-e-Ittehadul Muslimeen (AIMIM) chief Asaduddin Owaisi's residence in New Delhi's Ashoka Road area was attacked on Sunday evening with unidentified miscreants pelting stones and damaging windows.

This is the fourth such incident since 2014, according to Owaisi, who returned to his residence at 11:30 p.m. and was informed of the attack by his domestic help. The incident occurred at around 5:30 p.m.
In a complaint to Parliament Street Police Station, Owaisi stated, "I reached my residence at 11:30 p.m. Upon returning, I found the glass of the windows broken and stones or rocks lying around. My domestic help informed me that a group of miscreants threw stones at the residence around 5:30 pm. This is the fourth time such an attack has taken place. The area surrounding my house has enough CCTV cameras, which may be accessed, and the culprits should be apprehended immediately. It is conceived that such acts of vandalism are happening in such a high-security zone. Immediate action must be taken, and the culprits should be arrested at the earliest."
The attack came at the end of Owaisi's two-day visit to Rajasthan, where he kicked off the party's campaign for the assembly elections due later this year. During his visit, Owaisi also met the families of Junaid (35) and Nasir (25) whose charred bodies were found in a car in Haryana after the two men from Bharatpur district of Rajasthan were allegedly abducted by cow vigilantes.
The police have launched an investigation into the attack on Owaisi's residence and are currently trying to apprehend the miscreants responsible.