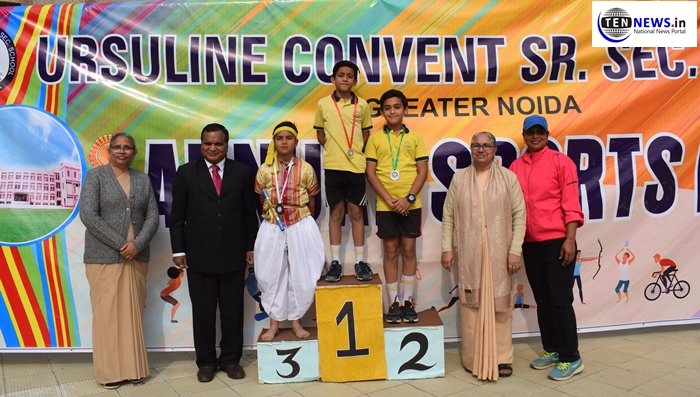 Parents need to be more supportive and engaging : Sister Nirupa | Ursuline Convent School | Greater Noida
Saurabh Kumar / Baidyanath Halder
Greater Noida (4/12/2019) : Annual Sports Meet was organized at Ursuline Convent Senior Secondary School , Greater Noida. The two day event culminated with prize distribution ceremony on Wednesday afternoon.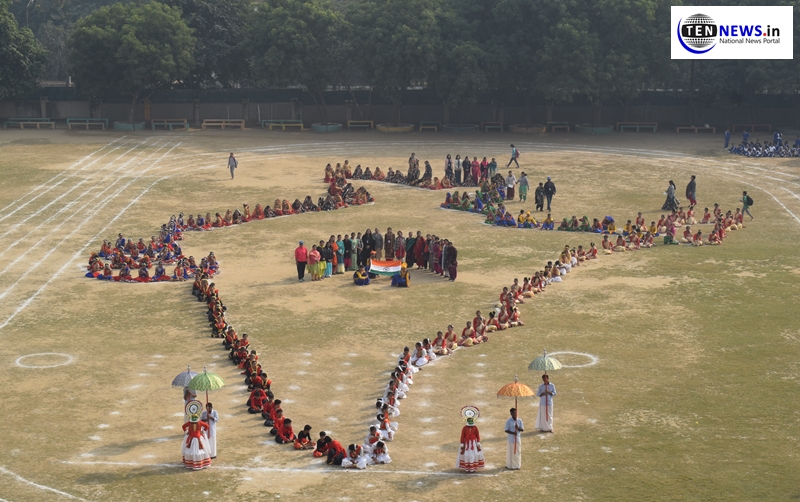 The event was marked by the benign presence of very eminent Chief Guests like Gunja Singh (S.D.M Jewar, Gr. Noida) Gajanan Mali (Founder Ten News Network and Parichowk.com) and Guest of Honour Rev. Sister Nirupa (Provincial Superior, President of Education Society of UMI).All the guests were welcomed by Principal Sister Gracy Joseph and Vice Principal Sneha Jose.
Both the days had an array of different races , games & field events. It was followed by the radiance of multi cultural & multifaceted events like Yoga, Martial Arts & different regional dances.
Speaking at the event Gajanan Mali said " I am very much impressed with the wonderful and colourful performance presented by the students, particularly the Ranga – Rang Bharat." Emphasizing on the importance of sports he said "sports adds value to our body, mind and soul. It helps in all around development apart from academics."
Sister Nirupa also witnessed the culmination function of Annual Sports Meet. She has been very instrumental in managing renowned schools, hospitals and old age homes in Delhi region. She blessed the school students with her kind words and congratulated the winning athletes. In her motivational address to students she said " Secret of success is sweat and I saw here everyone is sweating here thats why program was so well coordinated." She also urged parent's to be more engaging and supportive.
Chief guests , Guest of Honour , Principal , Vice Principal presented trophies and medals to the winners . Parents were present to inspire and motivate the students .
Photo Highlights of Annual Sports Meet at Ursuline Convent School Greater Noida