Pinnacle launches Palace On Road "Finetza', Motorhome with amazing features !
ROHIT SHARMA / ASHISH KEDIA
(11/02/18) GREATER NOIDA:–
Enjoy palace on road with Pinnacle 'Fintza'
The 'van life' movement has been gaining momentum for years and it's the time to inspire the travel enthusiasts to get out there and live the life with a variety of intriguing caravanning options.
Pinnacle Speciality Vehicles (PSV), a division of Pinnacle Industries Limited unveiled 'Finetza', a customised luxury expandable motorhome on Sunday at the Auto Expo 2018.
The luxury car will launch in the end of the 2018, which will cost around Rs 70-80 lakh on road.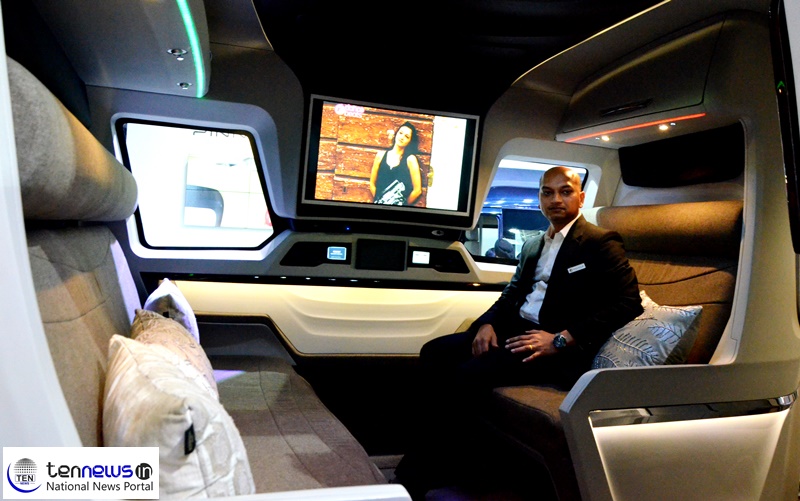 Pinnacle Speciality Vehicles (PSV) is an Indian company setup and is having India's largest and most technologically advanced vehicle conversion facility with advanced production.
Setup in 1996 in Pithampur Madhya Pradesh; Pinnacle Industries Ltd. is India's largest commercial vehicle, bus seating and Interiors Company.
The unveiling was done by acclaimed cricketer, Gautam Gambhir who is also the brand ambassador for the company.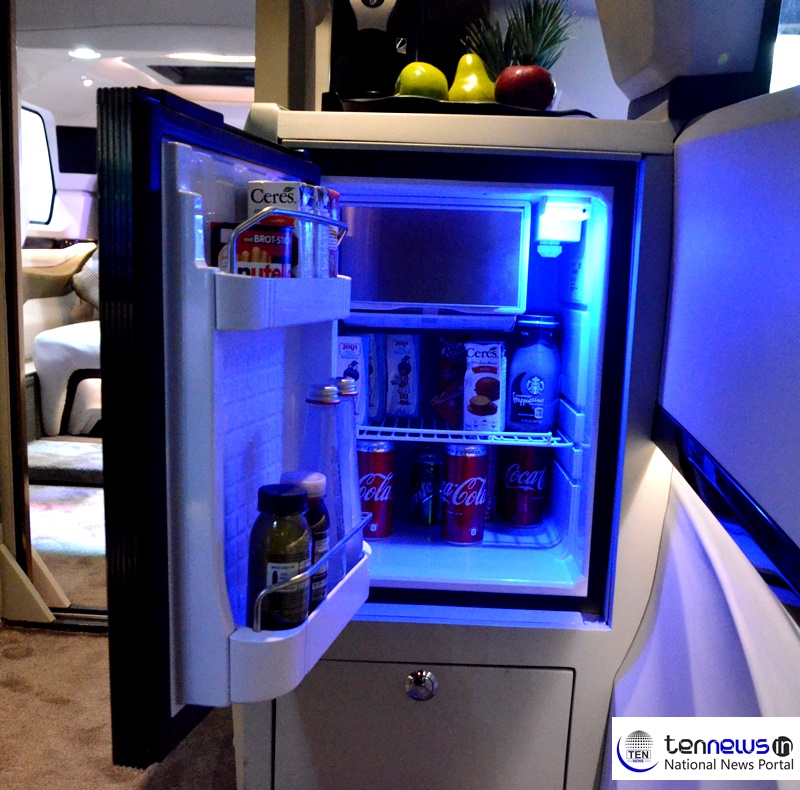 According to an industry report, the global market for Recreational Vehicles is forecast to reach 770.5 thousand by 2022, driven by the growing preference for adventure and luxury travel among the urban population.
With rising business and leisure travellers in India and Government's impetus on reviving domestic tourism, PSV's range of luxury travel options is precisely the need of the hour.
This home on wheels, Finetza, will become the ride of choice for wanderlust's, celebrities, business executives, and anyone looking for something a little above the average SUV's, Sedans or regular vans.
Based on Force Traveller class leading 4020mm wheelbase, Finetza features a BS-IV common rail engine, a monocoque body and air suspension that ensures total safety and enhanced ride quality. Road tripping is taking off in a big way in India, and travel enthusiasts are now looking at motorhomes/recreational vehicles as a viable option of exploring India on wheels, with family and work in tow.
Speaking about the product, Sudhir Mehta, Chairman & Managing Director, Pinnacle Industries Ltd., highlighted, "We are excited to showcase our new launch, Finetza which is crafted to make road travel a comfortable, luxurious, and memorable experience. Internationally, customisation of vehicles is a specialised activity which is done by converters using the base vehicles of OEMs. PSV is filling this gap of producing customised variants in small to mid sized volumes for specific customer requirements. In India, the trend of customising super luxury automobiles has been in existence, but it is becoming increasingly common now."