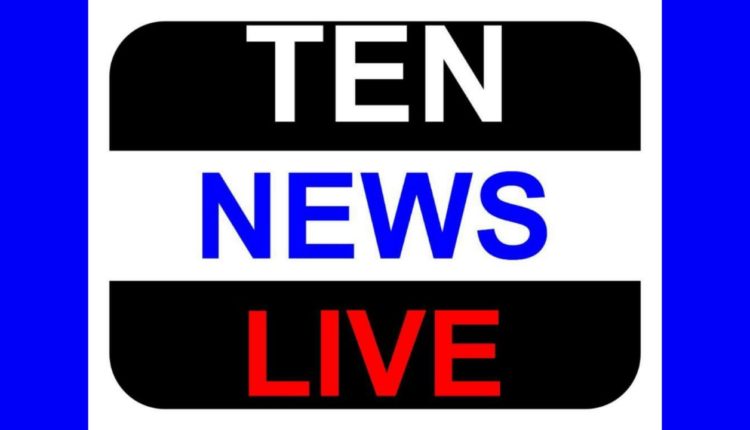 Pioneer India launches Easy Detachable Multi-purpose Tabletcombo, SDA-835TAB and SPH-T20BT
New Delhi, April 11th, 2020: Pioneer India, a subsidiary of Japanese giant, Pioneer Corporation, and known for its advance in-car entertainment systems, launches Smart Unit Receiver SDA-835TAB and SPH-T20BTat a price of Rs. 33,890as a combo. This latest cutting-edge in-car infotainment system is meant for those who enjoy quality entertainment on-the-go.
The main features that set this multimedia entertainment system apart is its Genuine Android™OS, Magnificent display, Best-in-class audio quality, High-end safety features, and A plethora of navigation and entertainment apps ready to download.
In any car, an advanced entertainment system that offers superior audio quality is a must-have feature. The smart unit receiver has these features and more. The SDA-835TAB tablet has 8" high-resolution capacitive screen display and Pioneer's audiophile sound quality. This is the first of it's kind Multi-purpose tablet which can be used both inside and outside the vehicle making it more versatile in its use. The tablet has certified access to genuine Android™ OS and comes with pre-installed apps such as Google Maps, YouTube, Gmail, Pioneer's unique app "Pioneer Smart Sync app" &more. These apps can be updated regularly as long as the gadget is connected to a network. So besides the usual radio and Bluetooth connectivity to play music, users now have the freedom to use music streaming apps and more. All one needs to do is connect the tablet with SPH-T20BT receiver through Bluetooth® to use it like a regular in-car infotainment unit.
Display clarity in SDA-835TAB is supreme with the 1280*800 IPS screen and 5 points capacitive touch panel making it easier to view maps and watch videos. The tablet can be used from the back seat of the car for entertainment during long drives. The 4000mAh battery ensures long hours of uninterrupted entertainment while the ARM Quad-core Cortex-A7assures high-speed. Tablet is equipped with Android™ OS9 & is upgradable to make your favorite apps work smoothly on it for a long time*.
The audio receiver, SPH-T20BT, passes the litmus test and offers a lot more than its contemporaries. It has a 2-DIN receiver equipped with tablet mount cradle, MOSFET 50Wx4 amplifier, 3 RCA pre-out, a rear camera input, Bluetooth®, and all the features needed in an advanced car receiver. It also has a video output for connecting rear screens, Wired Remote for connecting steering wheel control & great audio tuning settings, making it a great support for the tablet.
Pioneer systems stand out mainly due to their superior audio quality and the tablet is a testament to that. It uses Pioneer car audio technology that allows users to connect to the receiver and play compressed audio with the Advanced Sound Retriever. The sound quality with even compressed audio is so clear that it can be compared to that of CDs.It also gives users the choice to fine-tune the sound with 13 Band Equalizer & other tuning features.
Driver and passenger safety is of utmost importance while on-the-go. The device ensures that and more. It connects to the universal rear-view camera (optional). The rear camera footage automatically displays, when shift to rear. It also connects to Pioneer optional parking sensors (ND-PS1). Security is taken care of even while not in the car owing to the detachable function of the tablet that also works as an Anti-theft feature.
Hideaki Ishii San, Managing Director, said, "Pioneer is a trusted name globally when it comes to in-car audio and video products. Innovation is the name of the game for us and we are sure that with these unique and first-of-its-kind products we have given our customers yet another reason to cheer. We have been rolling out competitive products over the years and with the SDA-835TAB and SPH-T20BT we have raised the bar several notches higher".
About Pioneer India
Pioneer India, a subsidiary of Pioneer Corporation, Japan, is a renowned vendor in-car infotainment space. Established in 2008, it offers a multitude of high-quality car infotainment products, including, head units, amplifiers, DVD players and DJ equipment. All the products from Pioneer India are synonymous for their superior sonic performance and brilliant build quality. In just 12 years since it launched its operations in India, the company has attained great heights. It works in alignment with the global corporate vision of the parent company, continuously innovating and producing iconic in-car audio and video infotainment solutions for its customers. *Upgradability of the Apps and OS may vary depending on your environment, the developer's design, etc.