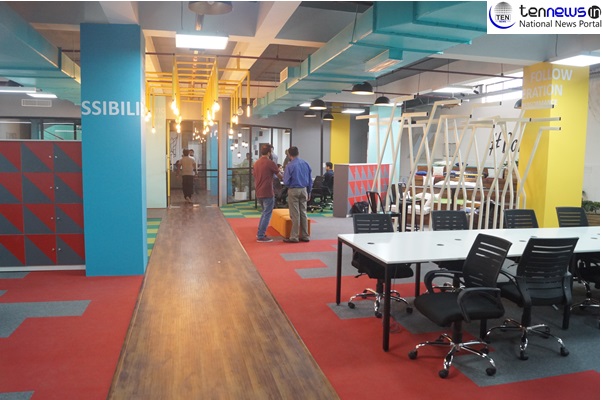 Sowing seeds of Entrepreneurship at the park of Knowledge : Atal Incubation Centre @ BIMTECH, Greater Noida!
Ashish Kedia / Saurabh Kumar
The Government of India has setup the Atal Innovation Mission (AIM) at NITI Aayog. The overarching purpose of this Mission is to promote a culture of innovation and entrepreneurship in India. The Government realizes that there is a need to create world class incubation facilities across various parts of India with suitable physical infrastructure in terms of capital equipment and operating facilities, coupled with the availability of sectoral experts for mentoring the start-ups, business planning support, access to seed capital, industry partners, trainings and other relevant components required for encouraging innovative start-ups. Accordingly, AIM supports the establishment of Atal Incubation Centres (AICs) that would nurture innovative start-up businesses in their pursuit to become scalable and sustainable enterprises. The scheme is known as Atal Incubation Centre.
In first year of its operation AIM selected 10 applicants from all over the country for providing the grant-in-aid for setting up Atal Incubation Centres. BIMTECH, Geater Noida was one of the 10 shortlisted applicants where a sprawling incubation centre was set-up in Knowledge park-III.
Atal Incubation Centre @ BIMTECH, Greater Noida
AIC, BIMTECH boosts of an unparalleled infrastructure and envious facilities. Designed in a very contemporary style, the centre has board room, meeting hall, conference hall, networking zone, seminar space, formal and informal work set-up's among other things.
The centre is well connected to Delhi-Noida through expressway and also offers full residential facilities to its incubatees. It has 24*7 operational infrastructures with attached fooding and lodging facilities.
The purpose of setting up Atal Incubation Centre is to assist the incubatees in creating a sustainable, scalable & profitable business model as well as to provide physical infrastructure and value – added support services. AIC @ BIMTECH is focusing on creating a strong network of mentors who would provide sector specific knowledge & real world practical guidance.
The centre also conducts events and inspirational programs. Currently it is a hosting a four day program on Social Entrepreneurship which will go on for 9 months. The workshop aims at providing trainings and mentorship to entrepreneurs.
The centre is also an excellent place to forge partnerships and networks with academia, industry, funding sources, existing incubators and others for the start – ups to leverage.
Talking about the same Senior Manager of AIC, BIMTECH Anil Singh said, "We have three categories "Khoj, Gurukul, Uddan" under which we list our start-up's. Interested candidates can apply at any level which is applicable to them. From mentoring them at initial stage to shape their ideas to helping them meet with investors, we assist them at every step through our excellent partnerships. The applications as of now are open till April 31st and candidates can apply online".