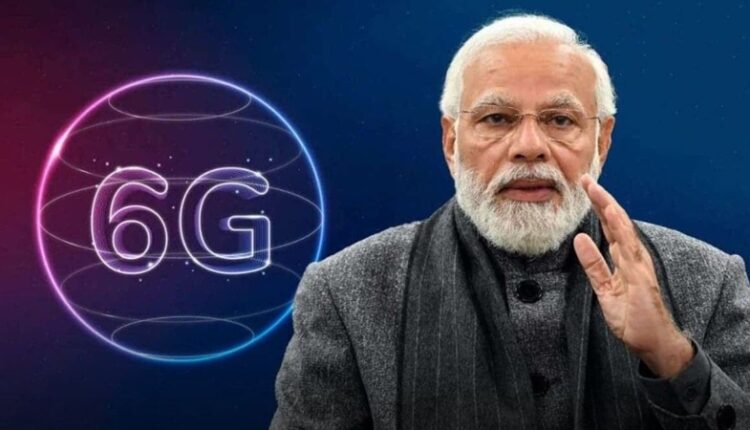 PM Modi Commends Swift 5G Rollout, Sets Sights on 6G and Quantum Computing in India
Ten News Network

New Delhi, August 15, 2023: In his address on India's 77th Independence Day, Prime Minister Narendra Modi lauded the rapid deployment of 5G technology across the nation and revealed that preparations for 6G are already underway, with the establishment of a dedicated task force.
Speaking from the iconic Red Fort, PM Modi emphasized the expanding reach of the internet to even the remotest villages and outlined plans to propel India into the realm of quantum computing.
Highlighting India's prowess in technology, PM Modi declared, "My country is the fastest to roll out 5G. After spanning over 700 districts with 5G, we are now gearing up for 6G and have initiated the formation of a task force."
PM Modi accentuated the global impact of technology, revealing that even developed nations are keen to learn from the success of India's Digital India initiative.
The Prime Minister unveiled a forthcoming scheme aimed at infusing technology into the agriculture sector, particularly focusing on empowering women through self-help groups. He shared, "Recognizing the potential of technology among our rural women, we are contemplating a novel scheme to infuse technology into agriculture. Thousands of self-help groups will receive training in drone piloting and repair, with 15,000 women set to embark on drone flights."
PM Modi expressed profound faith in India's youth, asserting that the nation's burgeoning startup ecosystem has propelled it into the global top three. He underscored the government's commitment to harnessing technology to curb corruption, and noted that the internet now reaches every corner of the country.
In terms of data accessibility, PM Modi highlighted the transformation that has occurred, stating, "Previously, internet data was expensive, but today, data costs have drastically reduced, resulting in substantial savings for every family."
The Prime Minister's Independence Day speech echoed a vision of India's technological ascendancy, heralding advancements from 5G and quantum computing to empowering rural communities and nurturing youth potential.