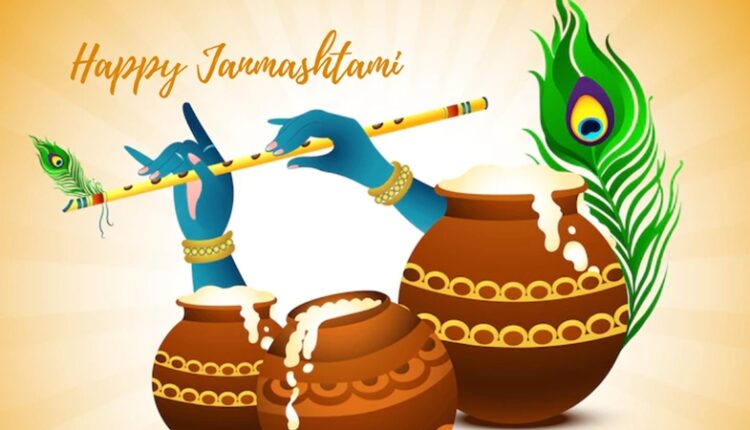 Police beefs up security ahead of Janmashtami, Yogi to offer prayers in Vrindavan
Ten News Network
Uttar Pradesh, 18th August, 2022: The Uttar Pradesh police has increased security throughout the state ahead of the Janmashtami festival on Friday. On the key occasion, Chief Minister Yogi Adityanath is scheduled to pray at the Krishna Janmabhoomi temple in Mathura.

The Hindu festival also known as Gokula Ashtami, Krishna Asthami, or Srijayanti, commemorates the birth of Lord Krishna, who is thought to be Lord Vishnu's eighth incarnation.
Mathura and Vrindavan, where Lord Krishna is said to have been born and spent his formative years, will be the focal points of the world's largest birthday celebrations.
According to senior police authorities, a thorough directive has been issued to all district police chiefs in order to maintain peace and order.
Officers at the district level have been asked to increase patrolling in their respective districts and to hold peace committee meetings at police stations. Janmashtami ceremonies are traditionally held at police stations.
"Police in civilian dress will also be stationed in strategic locations to prevent any unwanted incidents." "The force is under orders to respond swiftly to any information, whether it is a minor issue or a major crisis," the official quoted above said.
Officials claimed that anti-sabotage checks will be conducted in crowded areas, and that close vigilance will be kept using drones and CCTV cameras.
"The festival advisory includes round-the-clock monitoring of social media platforms to discourage fraudulent and misleading posts, as well as rapidly counter rumours," a senior official explained, adding that patrolling has also been increased.