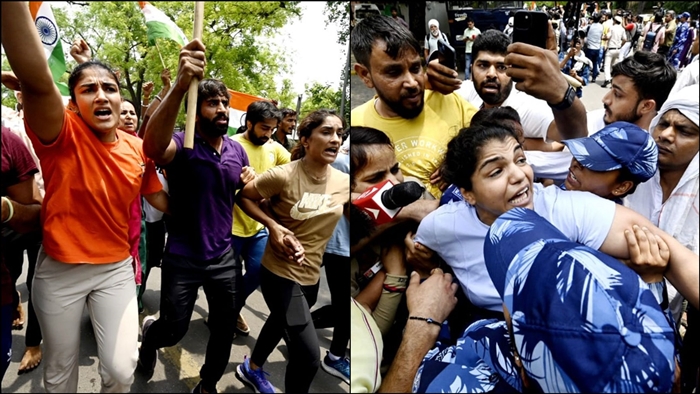 New Delhi, 28th May 2023: Amid the roaring inaugural celebrations for the new Parliament building, Delhi police authorities cleared out the tents and other installations set up by the protesting wrestlers at Jantar Mantar.
Authorities alleged that the protestors had breached the security cordon and not follow the directions issued by the law enforcement authorities. Police officials detained two Olympic medallists as they tried to move towards the new Parliament building to go ahead with their scheduled women's 'Mahapanchayat.'
Immediately after the wrestlers were taken to different locations, the officers began clearing the protest site by removing the cots, mattresses, coolers and fans along with the other belongings of the wrestlers.
The move was heavily condemned by the Opposition leaders, as they lashed out at the opposition leaders, with West Bengal leader Mamata Banerjee demanding the immediate release of the prisoners. Delhi CM Arvind Kejriwal condemned the behavior of the ruling party, with Congress general secretary Priyanka Gandhi condemning the move as well.