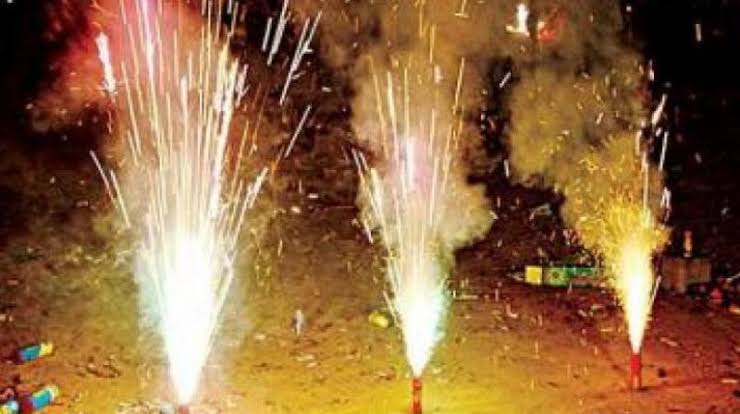 The festival of Diwali ended amidst lot of fervent wishes, mouthwatering dishes and the nonstop discussions about fireworks and crackers. A few days later when I began to remove the serial lights, I realized that a thick black smoke / dust had deposited on the serial lights in just few days' time!!! If a few days exposure could result in such a thick deposit, what could be the effect, the pollution must have had on our lungs!!!! We have been inhaling the dirty air continuously and just imagine the amount of pollutants that must have made home in our lungs.
The effect of pollution is irreversible and damages lungs permanently. Any delay in immediate measures will adversely affect our immune system causing headache, sore throat, cough, fatigue and also increase the risk of cancer, epilepsy, diabetes, multiple sclerosis etc.
The measures taken by the Government to combat the dirty air are very inadequate. The odd even scheme is just a gimmick for covering up their inactivity and failure to implement reasonable and workable solution to increasing pollution. A combined study conducted by IIT and IIM during 2016-2017 clearly sumps up that vehicles are responsible for pollution only to the extent of 2-3 %.
The Government has also resorted to blame game where Diwali and stubble burning have come to an easy rescue for increased pollutants. However it's worthy to note here that as per Central Pollution Board data the Diwali crackers were responsible for pollution as follows.
2016 958, 2017 497, 2018 482, 2019 289.
Needless to add people are behaving in a more matured and responsible manner compared to Government Authorities.
Stubble burning being low cost straw disposal is of course a problematic issue globally. It has been banned in most of the European countries but then Government needs to facilitate and suggest alternative methods. Every year 35 million tons of crop waste is burnt throughout the country, these days popularly known as PARAALI. There is an urgent need to work out an alternative option for farmers.
Although there are no supportive studies or documents but it is estimated that pollution kills 1.5 million people every year. The worst hit are middle income group people.
The problem of pollution is not unique to our country and city. Every country or city which is pollution free has taken steps to combat pollution in a strategic manner involving every soul in the city. China which has almost similar issues viz. overpopulation and rapid industrialization, as ours, too has controlled pollution, through committed efforts, in a matter of five years and has provided clean air to its citizens.
The need of the hour is to identify the factors that cause pollution most, prioritize the remedial methods and implement them throughout the year and not come out with just a knee jerk reaction when the pollution is highest. Clean air and clean water is our right and responsibility. Let us pledge to rid of pollutants in our lungs. Nothing is impossible, let's develop a will to do our best clean our environment and ease our lives.