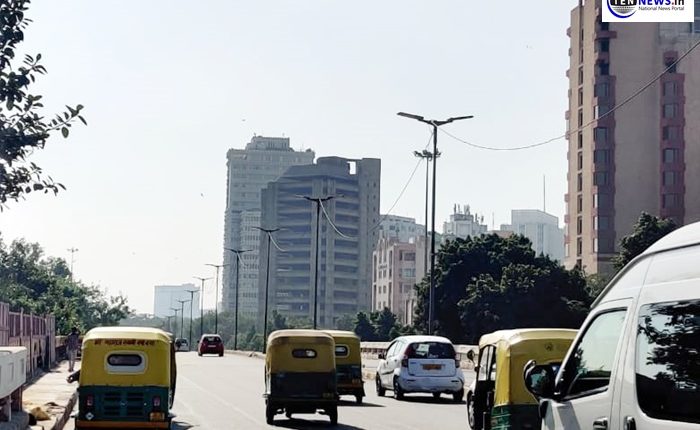 New Delhi (17/11/2019): After being in the category of 'Severe' for five continuous days, Delhi is finally somewhat out of its polluted nightmare.
If we call it an end to the massive rise in air pollution, we might find ourselves wrong the very next day.
Delhi has been seeing major pollution levels from last many days. Although there was a big difference in the number of vehicles on roads from 4th to 15th of November but the pollution level was, on an average, never below the 'Severe' category. Few days were still observed in the 'very poor' category but there was smog everywhere.
Today, a day after the Odd-Even Scheme came to an end, the air in Delhi seems to be pretty much clear and can totally be called as the 'least polluted day' after the commencement of Winters.
Overall AQI in Delhi today, was recorded at 365 as compared to 505 on Saturday, according to Government of India's air quality information service SAFAR.
The "Severe" category of air quality for the past five days in Delhi compelled the government to close all schools in the national capital and its adjoining areas.
Today, the air quality index near Lodhi Road in Delhi was recorded at 254(PM10), which falls under the "Poor" category. Ironically, an improved condition.
In one of Delhi's busiest areas, Chandni Chowk, the AQI stood at 299 (PM10). However, the AQI recorded at Indira Gandhi International Airport stood at the 'Very Poor' category on the 315 mark. The AQI near Mathura Road was also in the 'Very Poor' category.