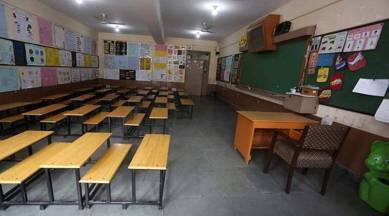 New Delhi, Nov 7, 2022: On Monday, Delhi Environment Minister called a meeting to take a decision on the reopening of primary schools. At the meeting, he will also discuss the centre's air quality panel.
As per officials, a decision to reopen primary schools and revoke the order asking 50% of the government staff to work from home is likely to be taken at the meeting.
As Delhi's air quality index deteriorated to just a bit short of the "severe plus" category, on Thursday, the Commission of Air Quality Management directed authorities to impose a ban on the plying of non-BS VI diesel light motor vehicles in the city and adjoining NCR districts and the entry of trucks into the national capital as part of anti-pollution measures under stage IV of GRAP.
On Sunday, the Centre's air quality panel had directed the authorities to lift the ban on plying non-BS VI diesel-run light motor vehicles in Delhi-NCR and entry of trucks into the capital imposed under the final stage of the Graded Response Action Plan.
The decision pertaining to the revoking of work-from-home order and the reopening of primary schools has to be taken by the Delhi government.