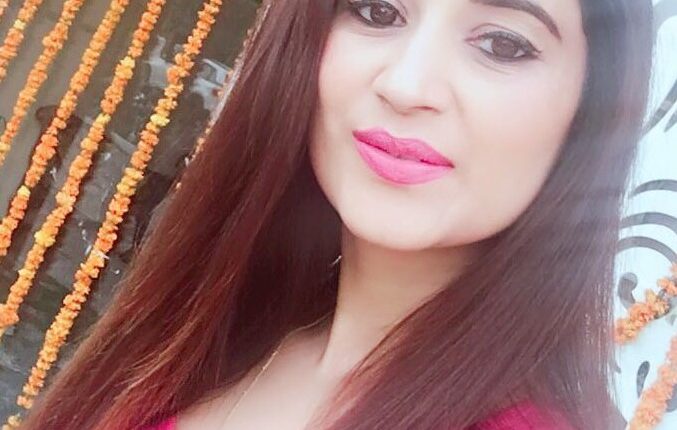 Poonam Saini- Entrepreneur, Style Diva and a noted Social Crusader
By Bipin Sharma By Bipin Sharma
The name "Poonam Saini" needs no introduction. A successful entrepreneur, style diva, and above all a noted social crusader, Poonam is an inspiration for many youngsters today. A Post Graduate and M.B.A, she has many feathers to her cap. Her maiden venture 'Headmasters Studio Salo'n in Angel Mall, Sector 12, Panipat is a name to reckon with in the city, all thanks to her untiring efforts, focus and dedication. Clients flock to her Salon from all over namely Karnal, Sonipat, Ambala, Jind, Hissar, Rohtak, Delhi etc. NRIs staying in the neighbourhood Hotels have had a special fancy for Headmasters, and love thronging the place as it offers them a wide ranging facilities amidst an elegant ambience. Poonam's passion and efficient time management has helped her juggle between her personal and extremely demanding professional life.
She attributes her success to her family, especially her doting husband Kiran Saini who has been a real pillar of support in making her realize all her dreams and ambitions. Having made a mark for herself as a successful entrepreneur, she has excelled equally well as a social crusader.
In the last two years so, she has actively participated in myriad social campaigns such as educating citizens about the need to wear helmets and seat belts. As a strong supporter of "Beti Bachao Beti Padhao" campaign, she misses no opportunity to spread social awareness about the need for empowering the girl child by giving them good quality education. She has been financially supporting few underprivileged people, and thus ensuring a decent living for them for the past few years.
The two key issues that happen to be extremely close to Poonam's heart are promotion of sports in the country, and regular tree plantation drives. She is all set to initiate a mega plantation drive in and around Panipat.
Sharing more on her ambitious project, Poonam says, "The prime objective of the green drive is to reduce pollution, global warming, and to protect the environment and the Mother Earth. We need to make more and more people aware about the need to plant as many saplings as possible especially since the city's native flora and fauna is on the threshold of extinction. The plantations have to undertaken keeping in consideration the prevalent soil conditions. Since 'sustenance' is the key factor in ensuring the longevity of the plants, we need to take adequate care of these plants for atleast two seasons. With rising pollution levels and burgeoning number of lifestyle ailments, it has become relevant to plant more and more trees in our surroundings so that there is ample clean and fresh air for all of us to inhale."
The lady surely has a long way to go!!