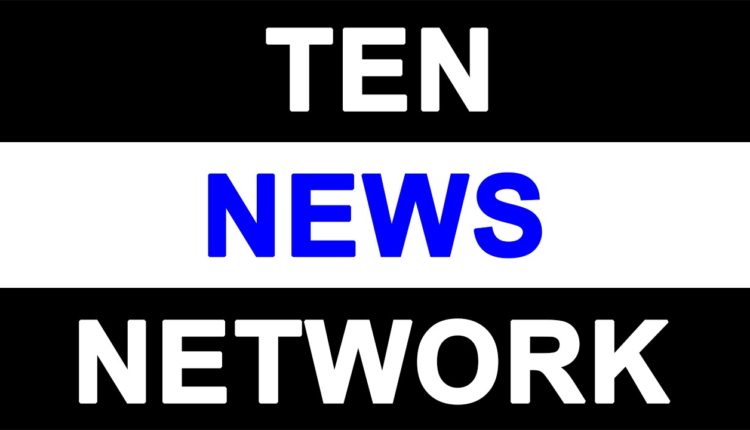 POSSESSION MONSOON FAST APPROACHING IN THE NCR REALTY SECTOR BY HRISHI KUMAR
Hrishi Kumar –

The monsoon season across the country might be nearing its end for this year but another much relief providing monsoon is fast approaching the NCR's real estate sector which might even set a new direction for the pockets of this sector in the upcoming few years. In the forthcoming 6-9 months from now, it will be raining home keys for the buyers who had been long waiting for their dream homes. A few keys decisions by the government in the recent past for the NCR market had bought about a new hope for this sector where not only will the buyers get possession of their units but will bring along a fresh wave of demand which will revive this sector. The verdict of Greater Noida West, NGT issue of Noida, widening of NH 24 and finally the soon upcoming final festive season in the country will bring about the monsoon of possession across the NCR market along with a new season of demand.
End of a drought:
Since 2010, the real estate market of Greater Noida West was under immense pressure which shifted its burden greatly on the real estate sector. The demand over the years saw a dip in the region due to the construction process being halted on several occasions along with frequent public unrests. With this decision coming few months back, there is clarity now which will help the buyers and builders immensely. Over 1.5 lakh buyers were affected for several years due to this issue being stretched that resulted in delay in construction which gave way to possession delays. On the other hand, the developers will now have to stick to their timelines as clear directions are being laid. The step taken by the apex Court is pro-public and development centric which will allow a better growth in the region. This decision will not only affect the present customer base but future demand for the rapid emerging destination like Greater Noida West. "Since this decision first came out, we hadcompiled a database on the basis of inputs provided by all the builders in the area while some have started offering possession of apartments; and we expect that by end of this year, close to 50,000 flats will be handed over to the rightful owners. Thus, a wave of growth around this region will now become increasingly noticeable as even infrastructure is also being worked upon immensely and we are estimating about 1 lakh people will move into this region by next year", claims Mr. Deepak Kapoor, President CREDAI-Western U.P. & Director, GulshanHomz. Various developers in the region will be gearing up for possession of their ready or near-ready projects for handover in the upcoming few months. For instance, RG Group will be offering possession of phase 1 of its residential project 'RG Luxury Homes', located in the region by the end of next financial year. Phase 1 of the project will offer possession of two towers (A&B) consisting of 200 units in each.
A new era in Noida:
Noida just got a new life few days back when the Environment Ministry approved the draft notification that allows construction outside 100 meters on the eastern, western and southern sides of the Okhla Bird Sanctuary and 1.27 Kms on its northern side. This decision means that nearly 50 projects and almost 60,000 apartment buyers will be finally served justice. Thus, speaking off possession in the region of Noida; a heavy storm is approaching once the authority provides the completion certificates to the previously affected projects. Several builders in the region such as Jaypee Group, Amrapali, Supertech, DLF, Ajnara India Ltd., GulshanHomz, JM Housing, RG Group and others were adversely affected due to the NGT issue. RG Group's residential project, 'RG Residency' located at sector 120, Noida suffered when NGT did not permit completion certificate to the project due to which its buyers got affected. Mr. Aman Gupta, Executive Director, RG Group avers "The recent NGT notice has cleared our project which is a big breather for us and our buyers. Due to this issue persisting over the years, we were unnecessarily dragged into numerous controversies and customer grievances as even our project's phase 1 is near completion and we could have given possession long time back but could not due to NGT, we were really hanging with no clarity. Now with NGT's notice in place, we have come back with full force and are planning to offer possession of phase 1 within 1-2 months as we are giving it final touch ups with our towers completely ready. We really hope to see smiles back on our customer's faces". Adding to the view, Mr. Ashok Gupta, CMD, Ajnara India Ltd. says "The road to recovery of Noida as a region looks clear now. For long this region was witnessing negative sentiments, prices becoming stagnant and demand getting decreased. In the upcoming months, there will be series of possession offers across Noida and other NCR regions which will bring back positive sentiments in the market thereby assisting in creating a pool of future demand for property. In fact, even we are also in line to offer possession of our 3 Noida projects in the upcoming few months. Ajnara Daffodil, Grand Ajnara Heritage and Homes 121 will witness several families moving in till the end of this year". It is to be noted that Ajnara Daffodil will offer possession of 880 units, Grand Ajnara Heritage and Homes 121 over 1000 units in each project. Various other projects to offer possession over the course of next few months in the region include Phase 1 of Gulshan Ikebana located at Sector 143, Noida Expressway and JM Aroma at Sector 75 Noida.
Ghaziabad going to be good:
The golden goose of NCR real estate sector, Ghaziabad finally got the news they were waiting for the last 6 long years. The widening of NH 24 was in news for quite some time but never made it out in the public. Now since National Highways Authority Of India (NHAI) has rolled out the tenders for widening of the stretch, the market will soon witness greater footfall from the customers. "The congestion on the Nizamuddin-Dasnastretch had caused a massive havoc in the region causing the demand to reduce and construction processes to delay thereby causing decrease in customer sentiments. Micro pockets such as Indirapuram, Crossings Republik, SiddharthVihar and others were worst hit. Even the customers of the regions were having second thoughts to invest in a different place that became a major reason of worry amongst the builder lobby. Due to this reason, there is now a different air across Ghaziabad which will also open the gates for future prospects in the region", explains Mr. Rupesh Gupta, Director, JM Housing. Many projects in Ghaziabad are in the advanced stage of completion which will see possession happening in the upcoming few months. For example, Ajnara India Ltd. will soon be offering possession of several hundred units at Grand Ajnara Heritage located at Raj Nagar Extension.Ajnara Gen-X located at Crossings Republik will soon be fully delivered as only a handful of families are left to take possession of their units. VVIP Group will be offering possession of its maiden project VVIP Addresses located at Raj Nagar Extension which has over 2,000 units in its inventory. "It is always a different and much wonderful feeling when delivering your very first project. VVIP Addresses will soon be known as a landmark in the region considering the size and offerings in the project. The NCR market has become quite favourable over the last few months post several decisions made by the government. The real estate market across Ghaziabad and even NCR will be full of possession news in the upcoming months which will help in pushing the future demand and development forward", expresses Mr. Praveen Tyagi, CMD, VVIP.
Other NCR regions not far behind:
With the inclusion of Jind, Karnal and Muzaffarnagar in NCR, the total list now stands at 23. Barring the above mentioned regions, it is estimated that almost 6,500 projects including residential, commercial and mixed land use are either complete or in their advanced stage of completion which will be ready to offer possession in the next 6-9 months. Thus, the monsoon season of possession in the real estate sector is sure to come. "Every customer who puts in their hard earned money by investing in real estate hopes to get the keys as soon as possible. Various barriers were visible in the development of NCR property market that have been now removed which will allow the developers to construct hassle-free and deliver projects tension-free. The customers will have an even better time as their long wait will yield them the much awaited results", states Mr. KushagrAnsal, Director, Ansal Housing. Ansal Housing has a national presence with over three decades of experience in the sector. The company will also be offering possession of its several projects. Ansal Town in Meerut, Ansals Palm Court in Jhansi, Ansal Town in Yamunanagar and Ansal Town in Karnal are amongst the few which the company will be offering to its customers.
Silver-lining becoming visible:
NCR real estate market has somewhere got back into business riding high on the verdicts of Greater Noida West, Noida and NH 24. This will now allow this year to finish on a great note as we are still left with the final festive season of the year commencing from Navratris in October. Not only will possession of property take place, but potential customers will increase the footfall in the regions due to improving sentiments. During the festive season, even the developers sit ready to offer best deals to the customers as property purchase is most witnessed during this time around being the most auspicious phase according to Hindu mythology. "This festive season which begins with Navratris and ends post Diwali is regarded as the best month in the entire calendar for the real estate sector. Most footfalls are observed during this month and are converted as well. This year we have even bigger reasons to celebrate as the drought of Greater Noida West and Noida has finally ended which will further fuel the demand for this sector. The much awaited and spoken about revival in the real estate sector is finally looking visible that will take its full form by next year positively", concludes Mr. VikasBhasin, MD, Saya Homes.