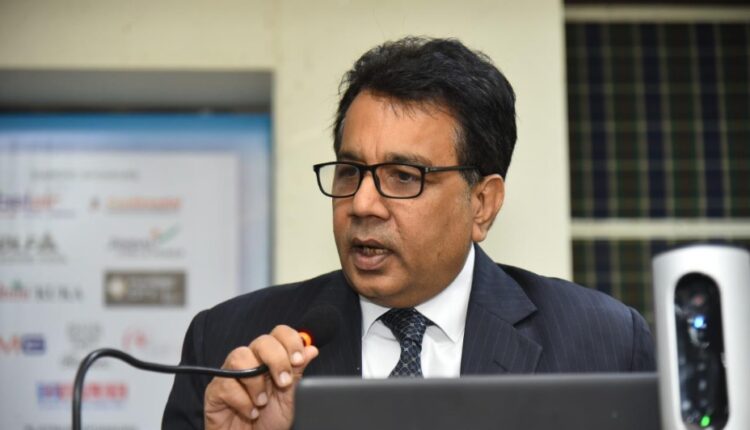 Pranav Gupta, Founder of Ashoka University Opines – Education loan system should be equitable and accountable
For a nation like India with the highest percentage of youth, paired with a low gross enrollment ratio, the provision of educational loans is crucial for ensuring an adequate supply of qualified personnel for the country's socioeconomic success and better income equality. The trend toward privatization of higher education and the nation's inadequate fiscal support has made student loans even more critical. "Higher education is crucial for ensuring productive work and output. The availability of quality education will support the growth of the human capital required to propel the economy forward. Private sector involvement in higher education sector is becoming more prevalent day by day and with higher education having just a modest fiscal assistance from the government, education loans become very vital for aspirants," opines Pranav Gupta Ashoka University Founder.

As per FICCI and Ernst & Young study on higher education, 4 out of every 5 students in professional higher education and 1 out of 3 in overall higher education level are currently enrolled in private institutions. 91% of engineering schools, 95% of pharmaceutical institutions, 64% of business schools, and 50% of medical institutions in India are non-government. Governments with limited economic resources cannot afford to pay the entire amount of higher learning. Asking parents to cover for higher education costs, on the other hand, would entrench economic disparity as only wealthy families will be able to afford them. Thus, loans appear to offer a simple solution as the cost of education would be shifted to the students and their prospective earnings. The resources to increase the gross enrollment ratio will be made readily available through the accessibility of student loans. Data indicates that the demand for student loans increases by 3% for every 1% increase in GDP. 
By building new institutions and expanding the enrollment capacity of the already-existing universities and colleges, a mission-mode national programme can expand access to higher education. It is a significant task to provide skill improvement chances to India's sizable population. Everyone should have equal access to high-quality, meaningful education at minimal cost. "India has reached the global discussion on growing higher education expenses and its accessibility. 
Governments are unable to give an adequate public funding required to establish an effective higher education system, and students are unable to pay escalating educational expenses out of their own pockets. Education loans are viewed as a panacea for this issue, serving as a link between affordability and resilience. But the sad reality is that student loans serve more as a patch binding a system that is becoming more and more unstable together at a time when public investment in higher education is most required," shares Pranav Gupta, Ashoka University Founder.
India has distinct issues with funding for students. Indian students must contend with banks that have overly conservative borrowing policies. Due to the soaring levels of non-performing assets from prior loans, public sector banks are becoming less and less accommodating to students. Banks in the private sector are still hesitant to provide loans for higher education. These structural and economic problems contribute to the victimization of underprivileged students by the student loan system, in addition to difficulties of securing a loan in the first place. Due to a lack of security or the financial and emotional strain that a loan would have on their families, low-income students are more inclined to take smaller loans and adhere to programmes that pay them less. Families that are already rich might use their money to augment loans, repay them off faster, or even avoid them altogether, breaking the debt cycle. Thus, instead of narrowing the wealth gap, this debt-income relationship widens it.
A loan-based system is predicated on the idea that beneficiaries would have stable, well-paying jobs in the future. Loan payments cannot be met if the employment does not pay well enough. The amount and quantity of loan defaults rises to the brink of economic collapse if there is a widespread dearth of well-paying jobs. Higher education continues to experience rising enrollment rates. Additionally, obtaining any job, much less one that pays well requires more than a secondary education. 
The fourth industrial revolution, which presents both the risk and potential of further mechanization and technological advancements, will undoubtedly expedite the trend of employment loss for people with only secondary education. There is a persistent increase in outstanding amounts and accounts for student loans but despite this, stakeholders must provide immediate attention to the problems of inadequate access to financial services, grievances about bank loan denials, and disregard for vocational education. 
"The dependency on the private sector for higher education has increased, making this issue even more crucial. Education loan system should be equitable and accountable in favour of students. Implementing a socially responsible lending structure that guarantees debt exemptions for borrowers who don't make a minimum salary is necessary. A framework for granting access to loans through public-private partnerships and the engagement of self-help groups must be developed by banking authorities and stakeholders," Pranav Gupta Ashoka University's Founder said. "The government should stop funding the elite institutions and instead promote private institutions by providing scholarships and loan guarantees for exceptional students from disadvantaged backgrounds. The premier institutions should replace government funding with increased tuition fees recovered through student loans and corporate donations. The profit incentive of private institutions of higher learning must be supported by the students' financial gains from their education," he concludes.