New Delhi: Basant Kumar Birla, the grand old man of Indian industry, a visionary leader, great philanthropist passed away at his Mumbai residence on 3rd July. He was 98 and is survived by his grandson, Kumar Mangalam Birla, daughters Manjushree Khaitan and Jayshree Mohta, and an extended family of nephews, nieces, grandchildren and great-grandchildren.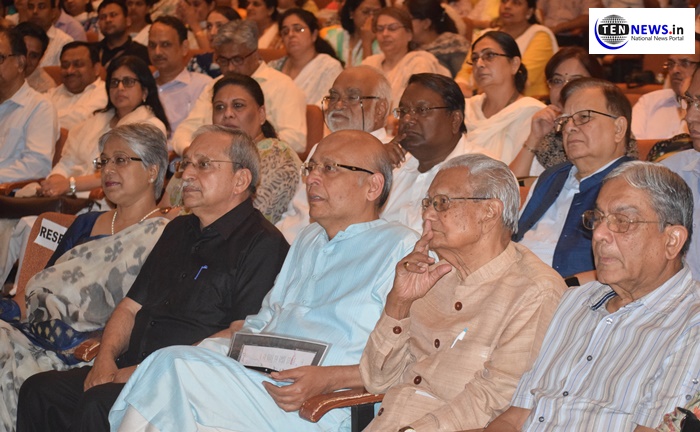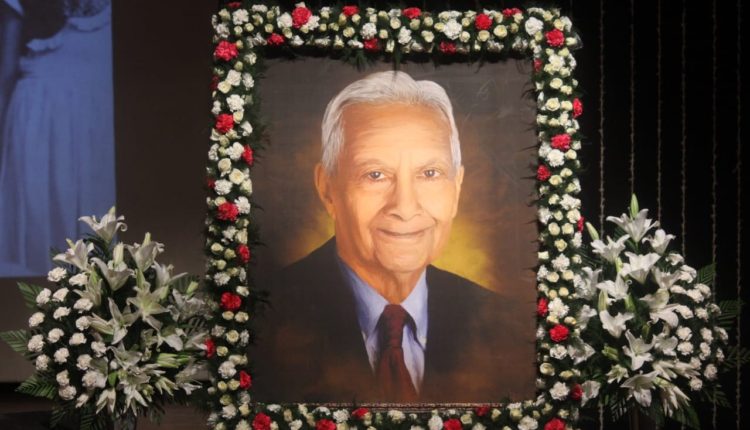 On Saturday, A prayer meeting held in memory of Syt BK Birla at Chinmaya Auditorium in New Delhi. PT. Sujit Ojha, Gandharv Mahavidyalaya, Delhi presented devotional music on the occasion. Sujit Kumar Ojha who is a Eminent Vocalist held prayers and sang Bhajans like, Aao manmohana aao nand nandana,
Akhiyan Hari Darshan Ki Pyasi, Raghupati raghav raja ram. For one hour Late BK Birla ji words of wisdom or hymns and prayers echoed mound.

The Prayer meeting in the memory of Syt BK Birla was organized by Birla Institute of Management Technology (BIMTECH), Birla Global University, Bhuvneshwar(BGU) and Birla Vidya Niketan.
Eminent guests, like, Abhishek Manu Singhvi, Senior Congress Leader and Advocate, Dr H Chaturvedi, Director BIMTECH, Ram Niwas Jaju, BIMTECH Alumnis and many others were present to remember Late BK Birla.
The guest discussed life, struggle, hard work, achievements and ideologies of the great man, inspiring everyone in the audience.
Remembering late Basant Kumar Birla on his prayer meet, Congress Leader Abhishek Manu Singhvi said, "The legend who was a perfect fusion of corporate success and pristine nationalism.He was inspired by Mahatma Gandhi and his ideals. Although he had reached the pinnacle of success as an industrialist, it was not the comfort of financial success but the goal of serving society."
BIMTECH Director, Dr H Chaturvedi said,
"He was great business leader, entrepreneur & philanthropist. His legacy will continue to inspire us. BK Birla ji also came to be known as a patron of education and liberal arts. Setting up the Mahadevi Birla Shishu Vihar was the group's first step into the education sector. Subsequently, BK Birla ji built educational institutions ranging from schools and colleges to engineering and management institutes across the country."
Remembering Late BK Birla, Ram Niwas Jaju said, "He was a man of varied interests, he could play the violin, authored a few books, was an avid photographer and education occupied a large part of his heart. His vision in education and philanthropy can be seen in the way Educational institutes become leading institutions in the country."
While speaking to Ten News Singhvi Said,
"It's a remarkable legacy everybody knows that. It's a legacy which started from GD Birla, even before GD Birla but what is amazing is the manner it has been expanded, nurtured, preserved and gloriously prospered."
Dr H Chaturvedi said, "There are hundreds of educational institutions established by Shri BK Birla ji and his wife. They have left a big legacy in social sector. And they have also followed the path of Gandhi ji."