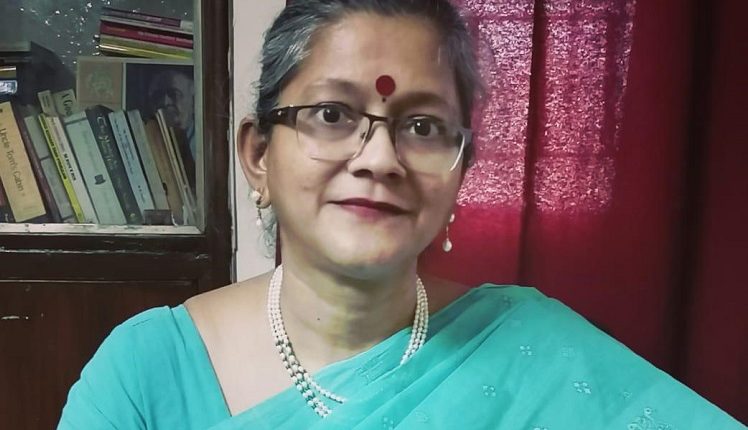 Profile of Aditi Basu Roy, Principal, Grads International School
Aditi Basu Roy, Principal of Grads International School, Greater Noida, is a veteran educationalist who stands dedicated and committed to the promotion of the child centered holistic, integrated and inclusive education.
During her long career, over 30 years, she has worked across India with Kendriya Vidyalaya, DAV Public School, St. Joseph's School, Vishwa Bharati Public School, and Amity International School as senior school teacher.
She also worked with with S. Chand Publications, as pedagogy and Subject Matter expert working in World Bank project as the Principal of Sardar Patel School, Noida.
She contributes articles to Magazines and Newspapers, both in English and Bengali. She also worked as a News correspondent and translator for CNN News Channel.
She has directed plays and ballets for children and actively participated in various cultural activities in schools, neighborhood, and ladies clubs. She was the in-charge of co-curricular activities in DAV Public school and St. Joseph's School and was a resource person at Amity International School, Noida.
She is an altruist and is associated with NGOs, being a founder member and Assistant Secretary of Abha Mission for Social Health and Education, an NGO serving tirelessly in the Education and Health sectors.
With over 30 years of experience, she has tried to ensure joyful learning for children. She firmly believes that each child is unique and that the educational system should facilitate and address the uniqueness and individuality of each child through art, music, dance, sports and cultural activities in addition to the scholastic subjects.
She has received counselling certificate from National Institute of Public Cooperation and Child Development, Govt of India, presentation on child safety at IIT, Delhi, been selected as a distinguished panelist of the CBSE conference on inclusive education and examination reforms in 2016.
She has conducted successful workshops for teachers and students in Delhi University's Bhagat Singh College, Haryana Govt. Schools by invitation of IIM Rohtak, Amity International School, St. Joseph's School, DAV Public School, Assisi Convent School, Pragati Public School, Asha Sadan, for Tihar Jail inmates and many others schools across India.
She believes that Art and Asthetics should go hand in hand with Science to make this world a beautiful place to live in and to live a happy and contented life.