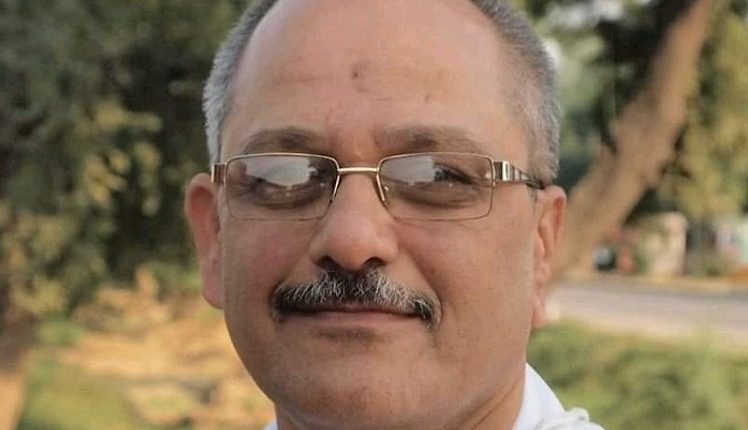 Profile of M K Seth, Chief General Manager, ALTTC, BSNL; Writer, Poet, Yoga and Meditation Trainer, Motivational Speaker
Mr. M K Seth, Chief General Manager, ALTTC, BSNL is an officer Indian Telecommunication Services. He did B. Tech in Electronics and Telecommunications.  He has also done M. Tech and MBA.
He is having vast and rich experience in the field of Telecom. He has worked in almost all fields of telecom ranging from Technical Standards development to operations and maintenance of both fixed lines and mobiles and training. Mr. M K Seth has proven his technical and managerial skills by successfully working in the most difficult places of India which include North East, Sikkim, Mizoram, Assam etc. He is a proven disaster manager. He has shown his disaster management skills in various occasions and received awards for the same.
He was selected for and has undergone many trainings abroad. He is actively involved in the development of technical education in India. Due to his efforts, International Telecommunication Union has setup Centre of Excellence for Broadband and Mobile at ALTTC.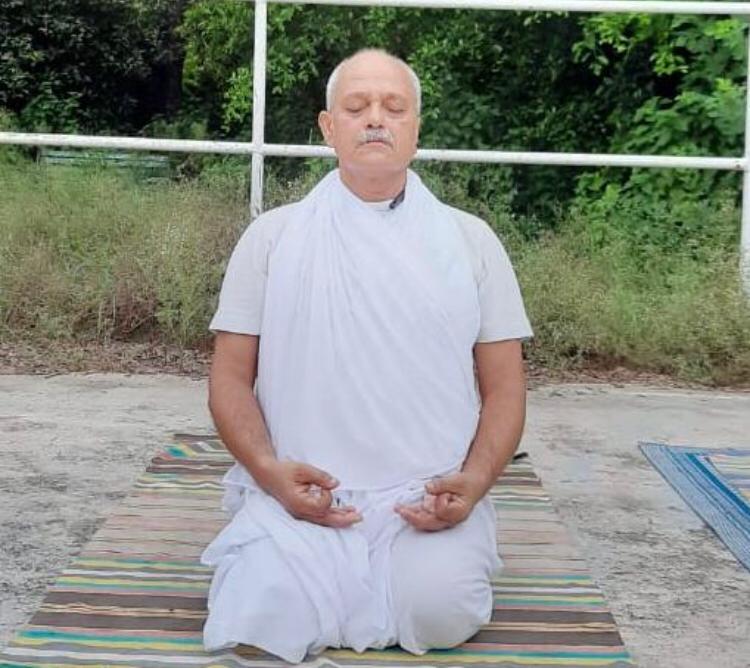 Considering his vast experience in the field of technology and management,  he has been selected to impart international training to the participants of Common Wealth Teleom Organisation, London.
Mr. M.K. Seth is also a great orator. He has delivered many lectures on Motivation, Inter personal Skills, Leadership and Team Building, Competency Mapping  etc. in different platforms including prestigious Institutes like IIMs, MDI, IITs etc.
Mr. M.K. Seth is having expertise in life skills. He is known trainer of 150 methods of Mediation pertaining to various aspects of working life.
Below are the few of his achievements:
1st ever Sanchar Vikas Ratna (RATNA OF DECADE) has been awarded by Hon'ble Minister of Communications and Hon'ble Member (Production) 1990-2000 for outstanding achievement even in most difficult condition.
Special Award by Secretary Telecom Shri Sam Pitroda to TDM Allahabad for outstanding Telecom arrangement in Mahakumbh Mela in 1989 (biggest gathering in last 100 yrs) for which, I was incharge of Telecom Mahakumbh Mela, Allahabad for the telecom installation, operation, maintenance, instant service delivering and customer care.
Roll of honour by Hon'ble Governor of Mizoram on 26th January, 1991. I was incharge of Telecom of State of Mizoram.
Roll of honour by Hon'ble Governor of Sikkim on 26th January, 1999 in Parade Ground for outstanding performance of telecom network in State of Sikkim.
Received appreciation letter for excellent performance by Member (Services), excellent performance by Advisor (Operation) and Chief Secretary, Hon'ble Chief Minister, Secretary Tourism, Chamber of Commerce and Rotary Club, in the State of Sikkim for outstanding contribution in the development of the States and Telecom.
Deputed by Govt. of India for restoration of emergency services disrupted due to natural calamites (heavy storm, thunder, cloud bust and land scribe ) in the State of Mizoram, Sikkim, heavy flood in West Bengal, earthquake in Bhuj (Gujrat, January 2001) and succeeded in restoration of all emergency services by co-coordinating with Central Govt./State Govt. & Public.
Best SSA award of North East for the State of Mizoram in 1992 (State of Mizoram).
Best SSA award of Sikkim for the State of Sikkim in 2001 (State of Sikkim).
Best growth of telecom in Coochbehar Zone.
Best growth of telecom in Jalpaiguri Zone.
Learning & training on outstanding public relation, team work, motivation & open to all positive thoughts.
Learning & training on 150 methods of meditation by which, productivity of organizations becomes manifold. Learning & training on various method of analyzing mind in motivating the masses for longer time to dedicate oneself for the organization in country.
Learning & training on unwanted stress free management for manifold results of organization and developing team work.
Learning & training Emotional Intelligence, Project Management, innovative Marketing & PR methods & implemented in field, innovative U turn methods of PSU, innovation & winning over customer aspirations, to make staff responsive to customer aspirations & to add lifetime value to our organisation & customer, Optimizing CAPEX & OPEX.
Government nominee:
Co-Chairman with Chief Secretary in various committee in the State of Sikkim earlier.
Key trainer & member of disaster management.
Key trainer of 150 methods of Meditation & Yognidra.
Motivator &  Big event management
International Assignments:
Thailand – HRD issues in Asia Pacific Telecommunity.
Publications:
Book on motivational poem – 'India Vision 2030' series published in 2 parts & part – 3 and 4 are expected shortly.
Articles on 150 methods of Mediation pertaining to various aspects of working life. How to enjoy or job. How to derive energy from your work? How to increase energy & efficiency? How to handle the organizations?