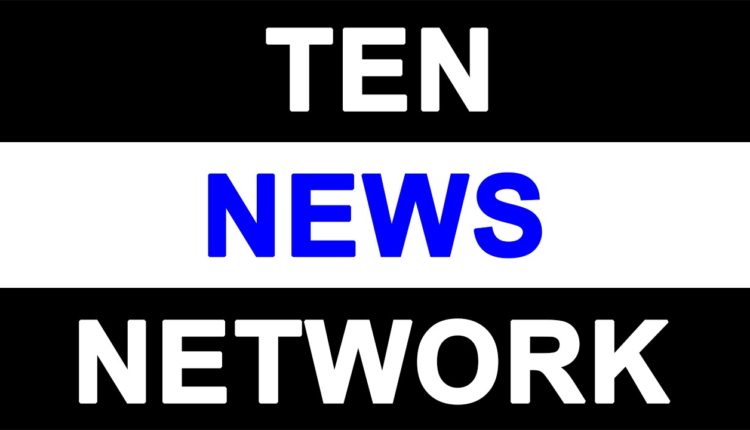 Profits on Housing Investment – Past, Present, and Future
by Akash Pharande, Managing Director - Pharande Spaces

With so many other options before you, should you invest in residential real estate? Will it be more profitable than mutual funds or direct stocks? Can you make a killing with housing?
Let me be blunt – massive residential property profits are impossible in a housing market where end-users are the primary buyer base. Most Indian end-users are very cost-sensitive and highly resistant to price escalations. Unlike what we saw in some speculative cities in the past, investors cannot force price increases – only the market itself can do that. I will come to that shortly.
You cannot buy homes and 'flip' them a few months or a year or two later for massive profits. We have all heard of speculators who doubled their investments in earlier years, but the real estate markets in speculator-run cities finally crashed hard. In cost-conscious cities like Pune, Bengaluru, and Chennai, we never saw the unhealthy phenomenon of speculative buying and selling take hold.
Buyers in these cities will ignore overpriced homes. Homebuyers always tend to prefer properties priced in line with market rates. Investors cannot dictate the market. Investors can make satisfactory but not spectacular profits on housing in cost-conscious cities, but their primary capital is patience.
So, nobody makes fat profits on housing anymore?
Some investors still turn huge profits in markets like Mumbai and Delhi. They have considerable cash reserves and market knowledge – even 'inside' knowledge. Such investors spend significant time and resources identifying one-off properties in highly aspirational locations and making some fast moves.
I will assume that no such well-heeled, well-connected investor is reading this article. They will be too busy tapping into their privileged network of contacts and perusing mind-boggling balance sheets. Those without unlimited cash or insider knowledge must rely on a more sedate investment approach.
Investing in the future
It is an excellent time for housing investors who know what to buy and can stay invested for at least 4-5 years. Urban housing prices have stagnated for a long time but are now rising again. Going by latest data by real estate portal Magicbricks, housing prices rose anywhere between 15-20% in many micro-markets in the last one year alone.
There are two reasons for this – one, increasing demand after 2020, and two, unrelenting cost inflations for developers, which they cannot absorb any longer and must pass on to their customers.
There is little chance of cost inflation reducing. It results from supply-chain disruptions and pricing cartels created by raw materials suppliers. While supply chains may ease up in the future, the second problem is endemic, and only some compelling moves by the government can break it. The demand resurgence is also here to stay.
How quickly will prices rise?
While housing prices are increasing, Indian developers will be careful not to price their projects out of the market. In a dynamic called 'price discovery,' they will only raise prices to an extent the market is willing to bear. Developers benefited from the demand boom post-Covid-19 and will not become too aggressive with pricing.
But the combination of unavoidable cost escalations and healthy demand still means that prices will rise – gradually but surely. Apart from the Magicbricks data, which covers only some locations, housing prices have gone up by at least 8-10% across the major cities already. We will have seen another 8-10% price increase in most urban markets two years from today. In 10 years, prices will go up by between 20-35% and – even higher in some micro-markets.
Which type of housing will appreciate the most?
Affordable housing in India is having a terrible time right now. This is unlikely to change in the future unless the government announces new schemes and incentives for buyers and developers of such housing and makes land available. Luxury home sales have increased significantly after the pandemic, but nothing compared to mid-range and premium homes, where demand almost doubled after 2020.
Within this category, gated communities and integrated townships are now the most popular with homebuyers. Demand for properties in such townships will overtake all other housing types in the coming years. Why? Because of the new constraints and concerns brought about by the Covid-19 pandemic.
Homes are now being bought to literally act as future-proofed fortresses against any unforeseen events like the pandemic. Indian homebuyers now long for privacy, security, generous open spaces, a walk-to-work option if possible, and adequate common facilities.
Betting on integrated townships
Townships are the ideal housing investment because, unlike other formats, they will become increasingly scarce in the years ahead.
Integrated townships require huge land parcels and their developers need sufficient capital and specific expertise in creating and maintaining such projects. As the shortage of urban land increases, smaller projects will be constantly redeveloped by smaller builders – but the scope for new large townships, developed and run by players who understand this format, will decrease.
Townships work so well as an investment because both homebuyers and tenants are now on the lookout for ease of living, overall safety and security from both a general and pandemic point of view, and wellness-oriented features and amenities. Buyers also want large enough homes to accommodate WFH and e-schooling comfortably, should these options exist or become available again.
Final Advice
It has been said before – residential real estate investors should not commit the mistake of looking for the lowest price-tags. It is often deficiencies in property or location that lead to lower prices. Developers who invest sufficiently in the land, project infrastructure, and quality construction will not offer prices lower than in other projects.
Beware of marketing claims touring 'upcoming infrastructure' – often touted as a game-changer leading to high capital appreciation. Do not take such claims at face value. Has work on this infrastructure project begun? By when is it likely to be completed? Which areas will genuinely benefit from it? Buy into such claims only if you're satisfied with the results of your investigation.
Whichever property type you choose, deal only with reputed developers and their projects. For good reasons, these are drawing the lion's share of housing demand today. Buyers no longer fall for bland assurances regarding construction quality, project delivery, transparency, and quality of amenities and facilities. They want a genuine article.
You can be sure that when you put your property for sale many years later, the developer's brand will play a vital role in how much you can demand – and get.