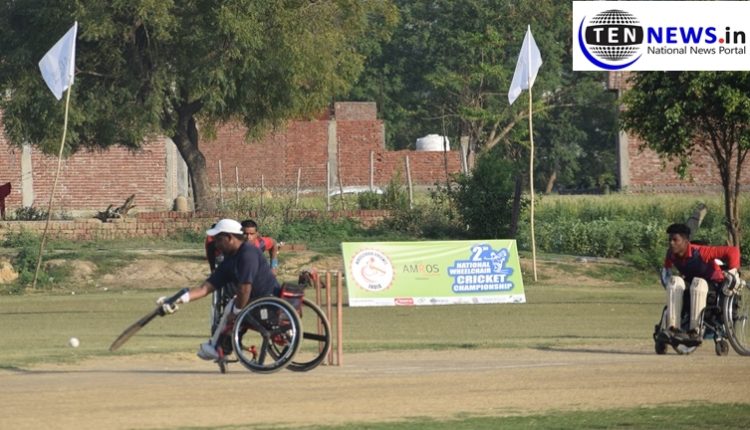 Punjab clinches the second National Wheelchair Cricket Championship, beat Chhattisgarh by 10 wickets
ROHIT SHARMA / TALIB KHAN / RAHUL JHA
Noida: Today, Finals of the WCIA Cricket championship is organized in Noida sector 122 in Smashtress Cricket Stadium between Punjab and Chhattisgarh.
Punjab makes a clean sweap to win the second National Wheelchair Cricket Championship In T20 format. Punjab became the well-deserved champion of the second National Wheelchair Cricket Championship, winning the final comfortably against Chhattisgarh.
In the final, it was an easy win for Punjab as the entire Chhattisgarh team was all-out for just 28 runs in 5.4 overs.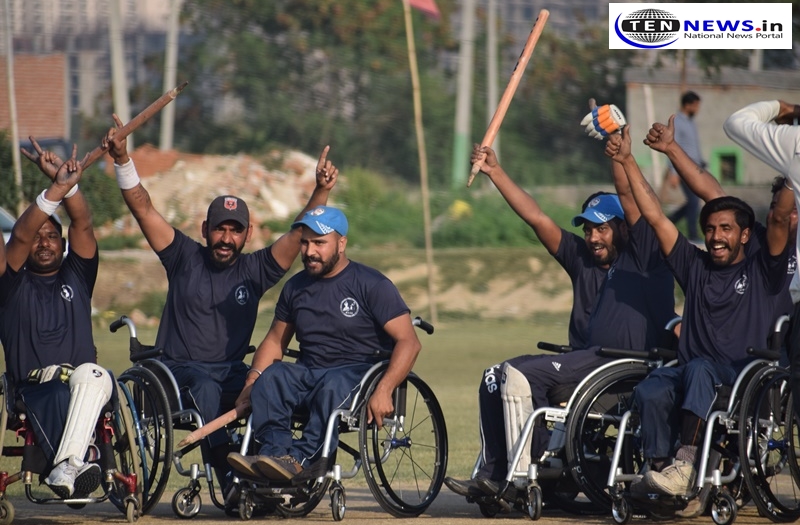 It was not just a one-sided match, but in fact a one-man demolition during the final between Punjab and Chhattisgarh, with star player of Punjab Ranjit Singh taking 8 wickets in 3 overs giving only 11 runs. In fact, Singh also took a hattrick during the match as well. Ranjit also openned the batting for Punjab and single handedly won the match by making 29 runs in 15 balls.
Punjab made a total of 32 runs in 2.5 overs without losing any wicket. The complete championship was a huge success.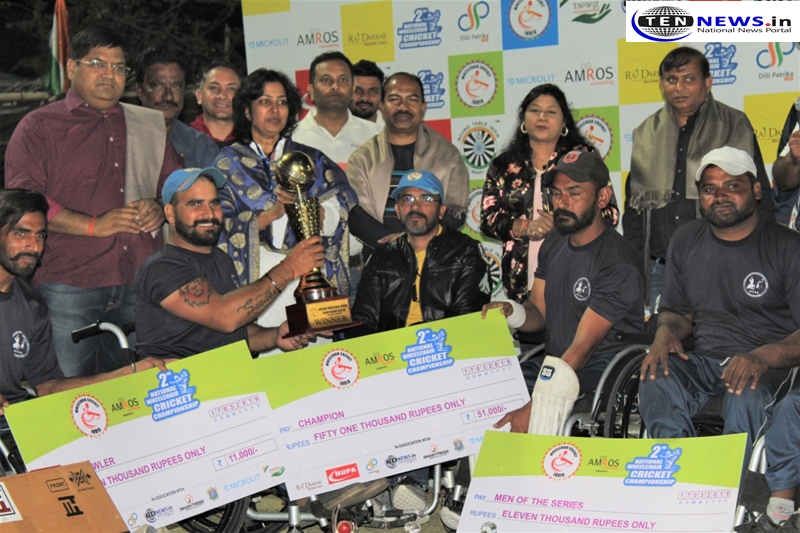 Man of the match (final): Ranjeet Singh
Man of the series: Ranjeet Singh
Best Baller of Series: Ranjeet Singh
Best Batsman and Highest Scores: Somjeet Singh (181 Runs)
Monicca Agarwaal, Director of Amros Consulting while talking to Ten News said, "being such a noble cause, we decided to become the principal partners of WCI to collaboratively conduct the event. We aim to provide several opportunities to these young aspiring sportsperson and help them achieve their dreams by organizing and promoting cricket tournaments across India and International platforms".
Punjab's ace player Ranjeet Singh, Man of the match and Man of the series while talking to Ten News said, "this has been the best day of my life, winning this championship for the second time, we are more than happy and the efforts the whole team has put in winning this championship deserves applause. I congratulate whole team for winning and wish best of luck for the future matches".
Punjab captain Veer Singh while interacting with Ten News said, ""The spirit to beat all the odds is commendable in these wheelchair bound cricketers. All they need are opportunities to excel and that's what we are providing them through WCIA by organizing various tournaments. The whole team is extremely happy and the performance of Ranjeet is commendable, he single handedly won the finals for us. This shows the passion among him and also the enormous amount of talent he got".
The championship, organized by the Wheelchair Cricket India (WCI), in association with Amros Consulting, began on March 2, 2019 and witnessed the participation of 180 players from almost every state of India.
The sporting endeavour of these wheel warriors is supported by Rajdarbar Group, Rupa and Company, Tarang Foundation, Smashtress, Shikhar Neer, Microlit and Round Table India.