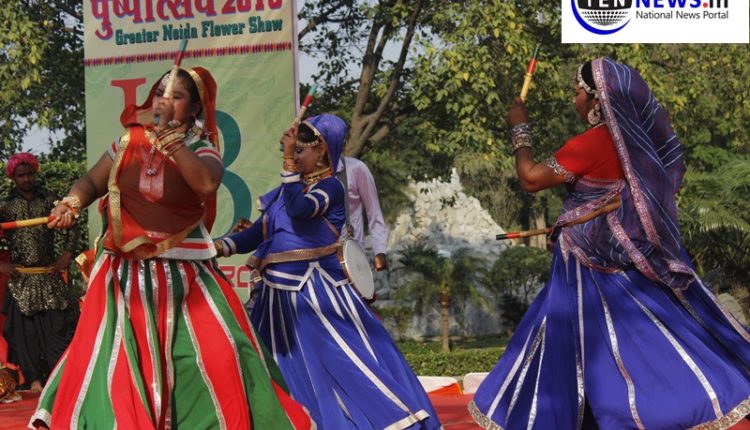 'Pushpotva-The festival of flowers' ends today with Prize distribution ceremony
Saurabh Kumar / Baidyanath Halder
Greater Noida (18/03/2019) : The ongoing annual flower Show at Samrat Mihir Bhoj Park popularly known as Pushpotsav – The Festival of Flowers' came to an end on 17th March with prize distribution ceremony.
On the last day of three-day flower show, the winners of flower show competition show were facilitated by authority officials. Apart from these winners of various competitions such as Dance competition, singing competition, drawing competition is also facilitated with certificates and trophies from the authority side.
There were so many programs organized for children and some classical dances of India, i.e. Bharatnatyam, Orissa and Kathak. kathak was solo performed by one of the youngest Kathak Gurus 'Sangeeta Ghosh'.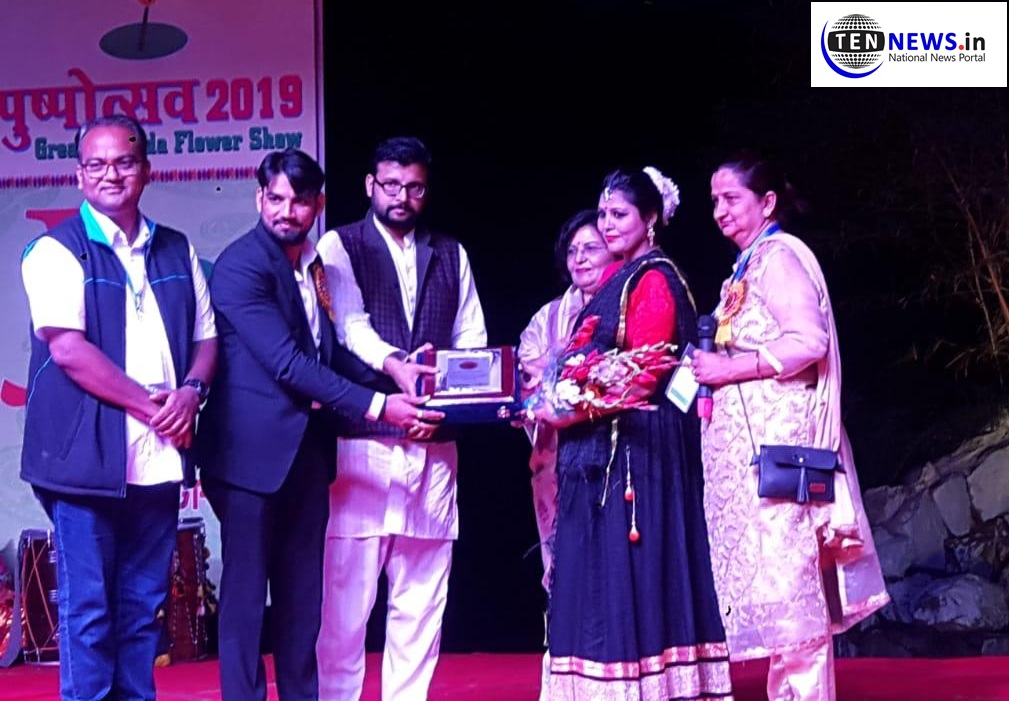 As of Sunday as well as 17th is the last day of the flower show a large number of crowd reached City Park. The visitors are welcomed by the Rajasthani folk singers and dancers presenting folk songs and dance at the entrance. A map of India made up of flower remained the major attraction for the public as youth clicked selfies with the map. This year more than 100 different varieties of flowers and rare species of plants are displayed in the park by the various participants.
This annual event provides a platform to nature lovers and gardening enthusiasts as there are various gardening competitions in various categories, on-the-spot display competitions and much more are organized there.
Now it's been more than a decade this flower show is getting organized annually by Greater Noida Authority in association with Floriculture Society of Noida. Some of the major participants of this year are LG, Jaypee Greens, LandCraft, and Somerville School.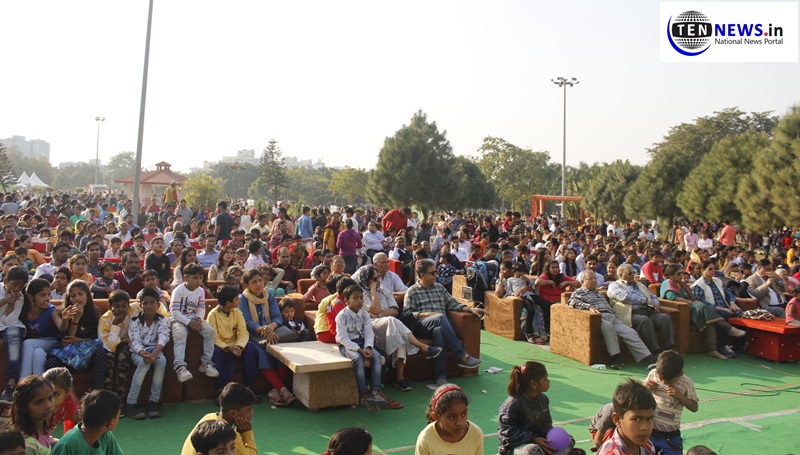 Many stalls displaying various handicrafts items and food stall rides for children's are catering large crowd. And under the bright sunshine, it's an opportunity to residents of Noida-Greater Noida and nearby areas to enjoy the weekend with family and friends amidst the abundance of nature.