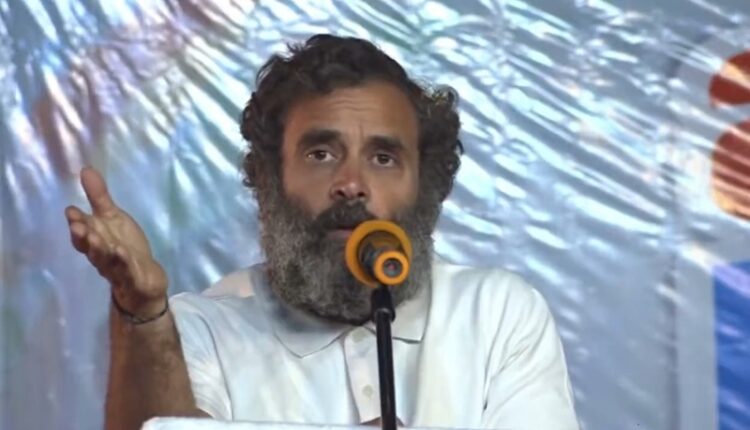 Delhi (India), Jan,10,2023 Congress leader Rahul Gandhi is known for making controversial remarks on a range of topics, but his most recent one is certain to startle many. Despite the freezing temperature, he was seen out and about in Delhi on a chilly winter morning wearing only a t-shirt. When questioned about why he wasn't wearing a sweater or jacket, he said, "I won't wear a sweater until everyone in India can afford warm clothes in the winter."
His comment has caused much stir among those who respect him for taking such a courageous stand against poverty and injustice. He also asked people to contribute everything they could to help those in need. While some may call Rahul's decision unrealistic, it is apparent that he made the right choice.
"One day, three poor girl children in torn clothes came to me… When I held them, they were shivering because they were not wearing proper clothes. On that day, I took a decision that till the time I do not shiver, I will only wear a T-shirt," Gandhi said, while addressing a street corner meeting in Haryana's Ambala this evening.
He said that he was deeply moved by the plight of these children and wanted to do something for them. He added that he had decided to wear only a T-shirt till such time as no child in India shivered due to poverty or a lack of clothing.
Gandhi's remarks have been widely appreciated by people across the country, who have praised his commitment towards helping those less fortunate than himself. His gesture has also inspired many others to take up similar initiatives in their own communities, with some even setting up charities and organizations dedicated to providing aid and assistance for impoverished children.