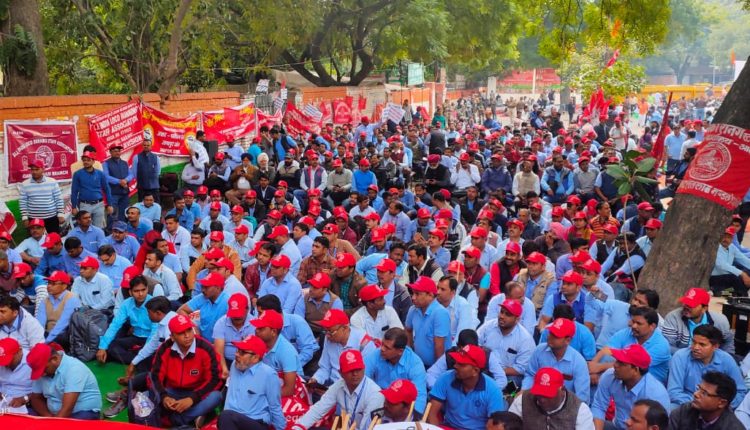 Railway Staff holds Protest at Jantar Mantar to resist Privatisation
Saurabh Singh / Harinder Singh
New Delhi : Loco Running Staff affiliated to the All India Loco Running Staff Association (AILRSA) took to the Delhi street's and protested against Government of India demanding fulfillment of their demands on Wednesday.
The protesters raised slogans against the 'government's moves to privatise the Indian Railways'. They also sought revision of the mileage rate for the 'running staff' in accordance with the RAC 1980 formula.
Apart from this, the protestors demanded stop unsafe train working through amendmentsin railway rules without even weekly rest. Revision of Income tax exemption under Income tax act as it was revised last in 2008 only.
Interacting With Ten News, Secretary General, M N Prasad said, "Despite its immense service to the common people, particularly the poor, successive governments have neglected to expand and upgrade the railway network to meet the increasing demands of the nation. With the advent of neoliberal policies in the country under the Congress led regime in 1991, Indian Railways too has become a target for privatisation."
"We also understand it is a task to be undertaken by the railway workers as a whole and plead all trade unions of railway men to unite and fight privatisation," further he added.
The organisation represents the Assistant Loco Pilot, Shunting Loco Pilot, Loco Pilot Goods, Loco Pilot Passenger, and Loco Pilot Mail of Indian Railways. It discussed the problems faced by Loco Running Staff and the committee had passed resolutions with planned programmes of agitation to settle the issues.