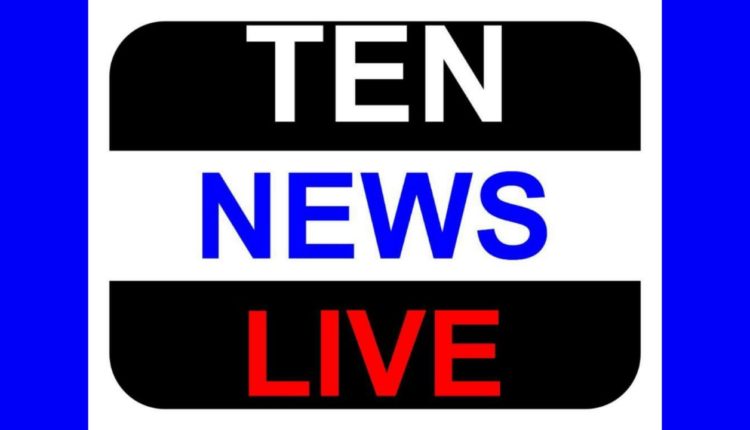 Rana Daggubati, Pratik Gandhi, Pankaj Tripathi say #BuildBackBetter on World Disability Day
It is an undeniable fact that people with disabilities and older persons were the most impacted by the COVID 19 pandemic, the subsequent lockdown and the new normal as is emerging – with loss of livelihood, social distancing, and partial curfews, with the economy limping back to recovery. It is only justified that the United Nations declared as the theme for the International Day of Persons with Disabilities 2020 as:"Building Back Better: toward a disability-inclusive, accessible and sustainable post-COVID-19 World!
This year's UN theme Building Back Better emphasizes the importance of strengthening our collective efforts for universal access to essential services, including immediate health and social protection, education, digital infrastructure, accessible information, employment and other socio-cultural opportunities in order to ensure that persons with disabilities are not left behind in times of crisis and beyond.
To mark the celebrations, NCPEDP organized a Webinar to discuss various facets of a resilient and sustainable recovery in the new normal. The discussions saw the presence of distinguished speakers Mr. Chapal Khasnabis, Head (a.i), Access to Assistive Technology and Medical Devices Unit, World Health Organization, Geneva; Mr. Ravindra Singh, Chief Executive Officer, Skill Council for Person with Disability; Mr. Mathew Joseph, Country Director,  American India Foundation (AIF); Ms. Radhika Alkazi, Founder & Managing Trustee, ASTHA; and Mr. Arman Ali, Executive Director, National Centre for Promotion of Employment for Disabled People (NCPEDP).
Mr. Ravindra Singh from Skill Council for Person with Disability emphasised the impact that the pandemic had on large populations of low income groups in rural and urban areas, pressing them back further into poverty. It was important therefore to revisit existing skill building programmes and adapt them to be relevant in rural areas too where people could be trained and employed in their own geographical areas.
Mr. Chapal Khasnabis, Head (A.I) of the Access to Assistive Technology and Medical Devices Unit, World Health Organization, highlighted the need to align the disability and aging sectors. Assistive Products and Assistive Technologies play a crucial role in ensuring the people to continue to function optimally as they age. Countries like India need to play a critical role in ensuring that such essential quality products and technologies are available easily and are affordable.
Ms. Alkazi addressed issues faced by women and children with disabilities during the pandemic emphasising that the latter had no access to disability certificates or to pensions. There was also  no data on these children and the only way to address this was to come together and collaborate with those working on community based rehabilitation and with the Asha and Anganwadi workers. Rehabilitation services, she said, must be made available at primary health centres so that they can be availed easily by people without having to travel long distances or navigating through a complex healthcare infrastructure.  Community based rehabilitation must be made a part of universal health coverage if we have to Build Back Better post the pandemic!
Mr. Mathew Joseph of the American India Foundation discussed the relief work done by the organisation   done in 17 states across the country to ameliorate the adversities faced by the most marginalised groups due to the pandemic outbreak. He also felt that it was the right time to reach out to Govts, corporates, and people to sensitise them about challenges faced by people with disabilities to make the new normal a better one.
The Build Back Better call was amplified exponentially by the support lent to it by several celebrities from the film industry. Rana Daggubati, the Bahubali star, tweeted  "There are almost a 100 million persons with disabilities in India alone- comprising the world's largest minority. Post COVID, lets #BuildBackBetter, create a more accessible world."Actor of the moment Pankaj Tripathi also came out in support of persons with disabilities saying "With age, all of us will have some kind of disability. We will be able to see lesser, hear lesser. Then why are we ignoring the problems faced by persons with disabilities? We have to change this."
Harshad Mehta star Pratik Gandhi also shared his support."For decades, the disability sector has been demanding that they be allowed to work from home. Coronavirus has made everyone work from home- I wonder why this wasn't possible before? To my mind, the rights of persons with disabilities are just human rights- access, education, health, and livelihood. Let's work towards making this possible," he shared via a video.
Arman Ali, Executive Director, NCPEDP said that the pandemic offered an opportunity to rebuild better. However, it was important for people from all sectors to come together and work collaboratively if we want to see a better, inclusive, and accessible tomorrow.