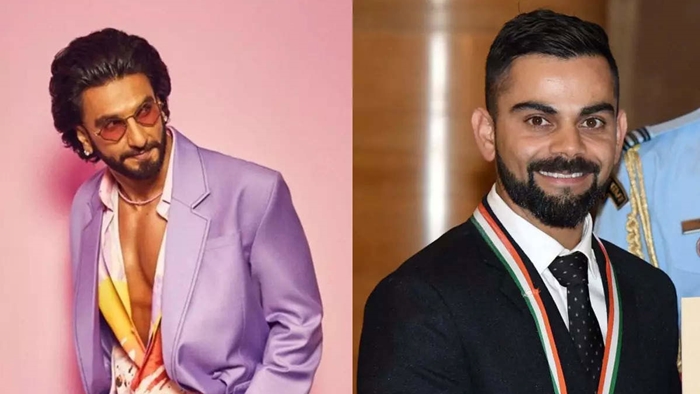 Ranveer replaces Kohli to top India's highest valued Celebs list
Ten News Network

Mumbai (India), 22nd March 2023: Corporate investigation and risk consulting firm Kroll has released the list of most valued celebrities of 2022 in India.
In the list, actor Ranveer Singh has displaced Indian cricketer Virat Kohli, who had held the top spot for five years in a row.
Bollywood superstar Ranveer Singh dethroned Kohli with an estimated brand value of $181.7 million. Kohli bagged the second spot followed by actor Akshay Kumar and then in the fourth spot was actress Alia Bhatt.
Deepika Padukone, Ranveer Singh's wife and ace actress moved from the 7th position to the 5th position closely following Alia.
Former cricketer MS Dhoni, whose name is worth over $80 million, was ranked sixth. Along with him, Sachin Tendulkar entered the top 10 in 2022, coming in at eighth place with a brand worth of $73.6 million.
Allu Arjun and Rashmika Mandanna, two South Indian actors, debuted on the list of India's top 25 most valuable personalities. Rashmika Mandanna placed 25th overall with a brand value of $25.3 million, while Allu Arjun placed 20th with a brand value of $31.4 million.
Olympic gold medalist Neeraj Chopra made his debut at No. 23 with a $26.5 million brand valuation.
Notably, the projected total brand value of the top 25 celebrities increased by 29.1% from 2021 to $1.6 billion in 2022.