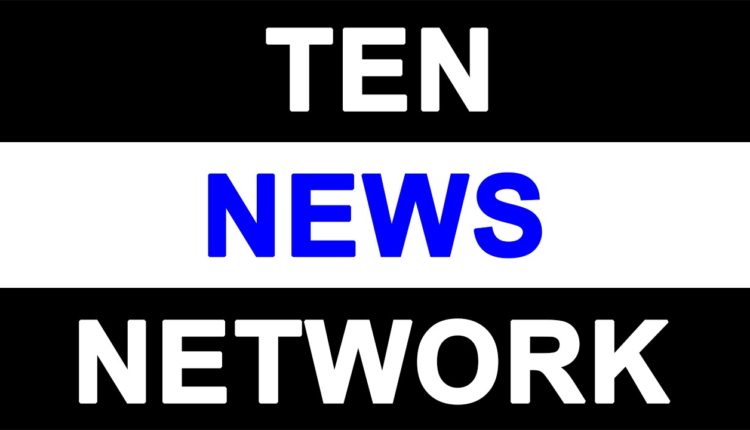 REAL ESTATE SECTOR GEARS UP FOR NAVRATRAS
REAL ESTATE SECTOR GEARS UP FOR NAVRATRAS
India is the only country where every month some or the other festival is celebrated and festive kicks start usually from the month of March or with the festival of colours, Holi. Every sector and industry that follows the B2C model witnesses the most footfalls during that time. Festivals such as Holi, Navaratras, Diwali etc. mark the way for celebrations. For every business, this is the perfect time to come out with something new in the market so as to generate the highest sales. It has been also noticed that customers believe this time period as the most auspicious time to invest and invest big, such as a car, gold or even a property. The real estate developers in India have been very proactive with respect to providing a lucrative deal during the festive seasons, especially Holi, Diwali and Navratras. All these festivals are one of the most anticipated and highly regarded festivals in India. People here have a tendency of waiting for these days every year to make the most important purchasing
decisions of their lives. Real estate has always been considered as the most important buying decision; as it involves a lot of money and future of every buyer. Every buyer in India try to wait till Navratras, Holi, Diwali and some other festivals to make a property purchase as it is considered extremely auspicious time for buying any asset. Each year these festivals bring joy to the faces of customers planning to buy a home in India. This time being the most sacred and auspicious time for people in India, it also attracts many customers to buy something new and something big; like property. Indian real estate is based on sentiments therefore, buyers consider this time of the season as the most apt for buying properties.
During time like these, developers also try to lure the interested buyers by offering various schemes and offers on their one or more projects. In this way, the demand for real estate is met very well during these occasions.
Like the last year, this year too, developers are gearing up to come out with something for their customers. NCR realty major Ajnara India Ltd. is all set for the upcoming Navratras festival. The company recently announced a unique scheme for all its current projects. The customers will be asked to pay 10 percent as the booking amount followed by 80 percent amount within 45 days from bank funding and finally, the remaining 10 percent on offer of
the possession. In light to this special offer, Mr. Ashok Gupta, CMD, Ajnara India Ltd. says, "Navratras are considered to be an auspicious time for investing. And the best investment in today's time is property as the returns are higher and any scheme is a big draw for any buyer.
We at Ajnara are providing new scheme on payment plans under a 10:80:10 scheme along with No Pre EMI clause on our projects where one can pay 10% at the time of booking and 80% within 45 days from bank funding and remaining on offer of possession. The catch here is that till we do not offer possession of the unit, we will be liable to pay the instalments to bank on behalf of the customers".
One of the leading developers of NCR, MMR Group has also launched a scheme considering the auspicious season of Navratras. Scheme has been finalized for their ongoing project 52nd Avenue, located at sector 52, Noida for product Orabella which offers multi use studio apartments. The scheme asks to pay 90% and get 12% assured return per annum till offer of possession or pay 50% and get 11% assured return per annum till offer of possession. There is a buy back scheme as well; pay 40% get 28% on the paid value in 2 years. Mr. Mahipal Singh Raghav, CMD, MMR Group says "In India, buyers generally prefer to buy properties during some auspicious events and Navratri being one of the most holy times of Hindu calendar, we usually witness a greater footfall of customers as compared to other days. Owning a home for self is everyone's dream. Keeping this in mind we have launched this scheme which gives customers an option of earning assured returns or buy back with returns".
Ansal Housing, the benchmark of Indian real estate has also planned to offer a new payment scheme for its customers for its ongoing projects; Ansal Highland Park located at Sector 103, Gurgaon and Ansals HUB 83 located at Sector 83, Gurgaon respectively. The company has come out with a 30:70 scheme, where 30 percent of the total amount will be paid at the time booking and the remaining 70 percent to be paid at the time of possession. Mr. Kushagr Ansal, Director, Ansal Housing said "The demand for real estate has been on a rise recently with positive sentiments floating in the market due to decreasing inflation.
Keeping this in mind, we have launched a new scheme to allow flexibility in payment for the customers. We have provided the scheme on two of our best projects of Gurgaon. Looking at the way demand is shaping up in the region, it is very important to offer something new to the customers especially when they are anticipating the most".