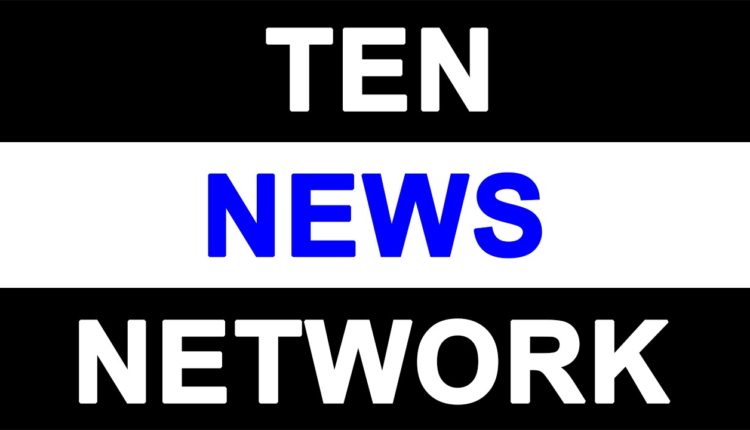 REALTY GETS CONSIDERATE TOWARDS CLIMATE BY HRISHI KUMAR
With the onset of global industrialisation back in the 18th century, gradually came a time when the demand for its final product, 'Real Estate' started to catch up pace. As real estate rose in demand, providing its supplybeganto create environment damaging residual in the form of deadly 'emissions'. Although, with an enthralling support that our country received at the Global Climate Summit 2015 in Paris; India is all set to go green in ways of future development where realty sector is all set to be the prime contributor.

"There is no denying in the fact that preparation of raw materials and finally, the entire construction process discharges vicious residuals that can harm the environment. Since industrialisation and emergence of real estate industry, there has been no looking back in the course of development which has now led to environmental damage. Finally, with the nations uniting to work for this cause and advanced technology becoming available, Indian realty sector is sure to revolutionise in terms of green concept", explains Mr. Ankit Aggarwal, CMD, Devika Group.
Real estate involves emissions in various forms. Right from where the raw materials are produced and even after the point till every roof is occupied, emissions never stop. Taking a broader look, there are many forms of emissions that affect the environment that we live in. Prime raw materials for any real estate sector are Cement, Steel, Gravel and Sand. All these may not seem to have a direct contribution to emissions but they do indirectly. Mr. Ashok Gupta, CMD, Ajnara India Ltd. adds, "Transportation is one of the biggest contributors to emission in the real estate sector. Fuel burnt while transporting raw materials and sand introduction in the environment is one such example wherein transportation has to be effective. NGT's order to cover truck tops while transporting sand in urban areas was an initiative which has helped this cause. However, still the problem is not eradicated and there has to be a push to switch to better modes of transportation."
Bifurcating his point, we do see that there is one important factor which has to be brought to light. This being the most considerable of all, transportation is the biggest contributor to emission in the construction stages of every real estate project. Adding substance to it, Mr. Sudeep Agrawal, MD, Shri Group says, "The best that can be done in case of raw materials is either go for the use of pre fabricated building materials or identifying high volume construction zones and set up nearby production houses to reduce on the transportation involved. This will go a long way in reducing on the greenhouse gases produced during this and help curb on the emissions." Adding further, Mr. Rupesh Gupta, Director, JM Housing states"Even when a project is occupied by residents, their risk from exposure to emissions is not limited. All ongoing projects in the vicinity keep them exposed at all times. This means that either you deliver projects only when all the surroundings are developed or innovate greener ways to construct. Sustainable development does not only mean to have greenery around and to use renewable sources for energy. It starts right from building green. Steps like using fly ash bricks, replenishing ground water through rainwater harvesting are considerable steps towards this."
Building green does not simply mean to use green materials like fly ash bricks and cement less gypsum. It will involve greener ways to transportation of raw materials and greener ways to continue post possession. This may include having double panelled window panes in order to reduce heating in summers and heat escapes during winter. Introducing centralized channelled vent flows in high rises so that sunlight reaches all floors during day time, reducing the need for artificial lighting during daytimes. Trying to setup temporary build up facilities around high density construction areas to reduce on the transportation can also be a solution to the impetus. Mr. Deepak Kapoor, President CREDAI – Western U.P. & Director, GulshanHomz clarifies, "Building green is definitely the need of the hour but the society is not ready for it. Taking up greener ways of construction will increase the final cost of construction by at least a bare minimum of 10 to 15%. The society is not ready to bear the brunt of increased prices as a result of building green but sooner or later, we will have to take this cost under consideration. This will all depend on the need of the hour and the authoritative measures which are introduced to curb emissions."
Adding weight to his comments, Mr. KushagrAnsal, Director, Ansal Housing avers, "There are other mighty steps which when implemented properly will help in curbing on the emissions which are caused as an end result of providing these facilities. Like use of smart building techs can minimize indoor temperature fluctuations, in turn reducing the need for air conditioning as per the outdoor climate. Solar panels have already become a necessity of high rise buildings. It can be taken up on a broader scale where in solar cells can be mounted on rooftops to help solve electricity needs. Small contributions from every structure towards the saving of electricity will account big on a national level."
There have been considerable pushes from the government towards curbing emissions in households and increasing dependency on renewable sources of energy. The GOI has already implemented plans under which almost 20 million LED bulbs had been distributed resulting in savings of almost 7.3 million units. The target set by the government is 770 million LED bulbs by 2018 and one can well estimate the extent of energy savings this will lead to. Concluding on this, Mr. VikasSahani, CMD, Property Guru says, "Real Estate is a very dynamic sector. If the market does not require it, we cannot produce it. The case is different in other sectors. The need is created post development but over here, the development happens post the need is felt. We are not in the dark about the emissions happening because of all the developments and even post it but there has not been that push to build green as of now. However, as the country now moves ahead on the idea of Smart Cities and Housing for All, sustainable development cannot be overlooked and definitely build green will be a big part of it all."