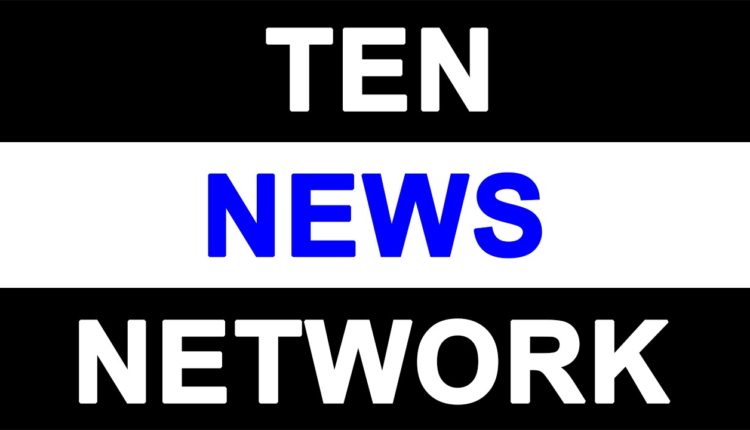 REDRESSER OF GRIEVANCES BY SHANTONU SEN.
All Parties whether Regional or National  ,in the  General Election 2014 did  stress the importance of responding to the challenges that people face in their day to day life. Since some   problems  require the elected people to intervene,  each of these parties  saw setting up of a  requisite machinery to  redress  grievances  as necessary. Six months later  Hindustan Times 15th December has quoted Principal Secretary to the P M as stating "PMO's  grievance handling system was a bit of a farce on the lakhs of people that knock  his doors annually". The reason Nripendra Mishra has been forced to damn the existing system is  his  conclusion "what purpose the PMO has really served as most people—who knocked at their doors—had first approached the  Ministry concerned and had come to the P M O in the last resort. And all that the PMO has done  for decades  was to essentially return these petitions to the very same agencies and then never checked into figure what happened to them". This farce has defied common sense since independence of India.
Serious attention to this area of governance has remained mired in red tape . Right to Information Act(R T I )  which came into force in the UPA 1  regime  gave the  people one  avenue to find out what , if any thing, was happening   to any reference  sent to a particular Department of the Government ( both in the State and Central) . This Act does not oblige the Department concerned to redress the grievance mentioned .  It does, however, compel him to inform him the status of his reference and supply copies of documents  showing action taken.  It is a vast improvement  on the earlier era of no replies to the people's plaints.
A  meaningful  instrument of redress  is very much  needed. . People then may/will get their dues  without  intervention  of   vigilance / anti- corruption units. Intervention via  courts  may/will plummet. For all this to happen  the redresser   machinery  set up and its human  component has to be  special. Presently,  the complaints are routinely forwarded   for redress.  More often than not  this method of routine forwarding  does not receive  any serious attention. For one ,its dealt with in the same section which had taken the decision against  which the complainant has a grievance. The  usual  reaction in the section , in  its human element  is to  find a reason to dismiss  the grouse.  This is  not an  unexpected reaction, as one can well  imagine. Its this human factor which stands in the way of a genuine  answer to any  grievances today.
A possible   answer is to  have an independent  Department of Redresser  of Grievances.    In the Government of India  there is already a Minister of Public Grievances. Such a Department    can become a part of this Ministry and it can  come about   without , possibly even  one post required to be newly created.   All its   strength  could  be assigned  from  different sections presently dealing with people's complaints .  But  all those  who  become  a part of this Department must, by way of a process of interview /psychological assessment, found to be willing to join such a department. They , by nature , should be sympathetic ,   compassionate, willing to submit themselves to   read /appreciate/ hear /listen  to   grievances;   take pains to make  the complainant feel  he will be heard .In  a large  percentage of cases the complainant is satisfied if he is heard with patience.
It is equally true that in ninety percent cases he, the complainant,  finds himself ignored. Some times he is,  agonized by the period that his grievance has remained unattended, aggressive.  He is often inarticulate. The person in distress is,  often , incapable of either being measured or  coherent in his approach  at such times . He is  sent packing with the bland assurance that he will be  receiving a reply .   In a great number of other cases he is informed it ( the complaint) is receiving attention. In a few exceptional cases he might have a genuine response after ages and much pursuit.
What  the complainant needs is  a hearing ; an  appreciation of what ails him;  some one  summarizing his grievance  . This will be possible only if  the   official understands the grievance. This pre supposes that the quality of officials assigned to this Department  possess that   innate ability to come to terms with the complainant and his grievance , even if he is tiresome and petulant.   it is  this official who will have the task to   try and ensure  that the Department concerned  either resolves the grievance   or gives a very good reason not to do so. Only then   the sufferer, and the  complainant is  a sufferer, let there be no doubt about it,    will he  get relief. There should also , be a definite   time limit. This limit should be    to  the  knowledge  of both  the complainants and the Department looking into the complaint.  The final disposal  of the grievance ,may at times   extend that  time limit,  or  may not satisfy  the complainant  but  the complainant  will , at least, receive an answer .  The loop, that is, complainant and the person responding getting connected to each other,  is vital to the satisfactory resolving of the grievance . The Department of Redresser of Grievance  will/should provide  that satisfaction.
The ultimate aim is to reduce grievances from surfacing if not eliminating it altogether ! A tall claim !  Probably, but only if the object is that ultimate goal there is a chance to approximate that  object. The Departments of the State and Central Government  to whom the grievance is directed  can be made  to feel uncomfortable by  the" inquisition "of the officials of the Department of Redresser of Grievances. How? By  compelling them to improve  their quality of service.  They must come to   " dread"  the Department of Redresser of  Grievances.  Nripendra Mishra does not want the present machinery that redresses grievances to remain a farce.  He must , therefore deliver. He has the authority to do so.