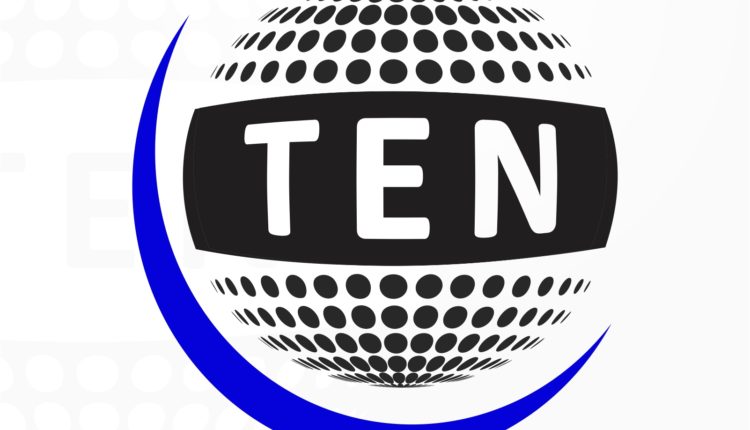 RESOLUTION OF ESSENTIAL ISSUES RELATING TO JAL & SEWAGE IN RESIDENTIAL SECTORS OF NOIDA–FONRWA
NOIDA ROHIT SHARMA
Reference our request for a meeting with you reg. resolution of issues relating to JAL & Sewage and as desired by you, we give below  brief details of the critical issues being faced by our member RWAs, to enable you to have the same examined before the meeting.  As desired by you, we are also giving names & telephone nos. of  office-bearers of the concerned Member RWAs.:
I..           SECTOR 21-25 (President: Sq. Ldr. D.P. Goyal:  9811818895) ::     Sewage line carrying  Sewage  of sectors  20 , 21 , 25 and 26 was broken in September, 2015 and  since then,  sector 25  is flooded with Sewage and even after 10 months,  tendering has not been done. The matter is quite  serious since Sewage  is being pumped into open drain which is polluting entire area but the  concerned officials  have not been taking any action on this serious issue,   Hence may we request your kind urgent directions for necessary action on due priority basis.
SECTOR 20D (General Secretary – 9818701899):.     Sector 20: D-Block RWA, Is facing a grave sewage problem.  Sometime back, new and broad sewer line was laid in most of the D-Block & the old and narrow line was made defunct. However, the sewer line in front of  house nos. D-103 to D-113 & D-121A to D-127 was not changed Thus  the old and narrow line remains unchanged and hence  this line  gets blocked almost every week. . The  regular frequent complaints made for opening & cleaning of sewer lines are attended to after laps of 4-5 days and that too after repeated calls. Sometimes. the sewer water flows back into the houses making the life of residents a hell. The residents are fed up with this chronic problem.   It is, therefore, essential and desirable  that . the sewer lines in front of houses nos. D-103 to D-113 are  cleaned  promptly & complaints  which may be received from the residents in this connection should be attended to immediately without delay. Furthermore, it is imperative that new broad sewer line should  be laid in front of houses mentioned above as has been  done in rest of D-Block of SIII.           SECTOR 99 AOA  ( President: Shri Rajbir Singh Chauhan:  9312252631                      ):      HIG/MIG कॉलोनी के अंदर 4 साल से मैन ब्लाक के मेन होल व् सीवर लाइन के बीच बिल्डिंग के पास गन्दापानी खुला बहता हे सीवर लाइन हमेशा बंद रहती हे हम लोग हमेशा अपने खर्चे पर उक्त समस्या का निस्तारण AOA के पैसे सेकराटे हे हमने CCD व् JAL विभाग से कई बार समस्या से रूबरू कराया नॉएडा के उच्च अधिकारियो से मौखिक लिखित व् मेलद्वारा शिकायत दर्ज कराइ लकिन शिवाय आश्वासन के कुछ नहीं मिला सबसे दुखद बात तो तब हुई जब CCD व् JAL के PE नमौके पर जाकर समस्या के निस्तारण के बजाय एक दूसरे की कार्य शैली पर सवाल खड़े कर दिए नॉएडा की शिकायतों का एकसप्ताह बाद ओके की सन्तुति का मैसेज मिल जाता हे कोई भी उच्च अधिकारी मौके पर निरिक्षण नहीं करता मेरा फोनरवा केपदाधिकारियो से अनुरोध हे कि ACEO राजेश प्रकाश जी को उपरोक्त समस्यों से अवगत कराया जाय व् मौके पैर विजिट भीकराइ जाय तब कोई समाधान निकल सकता हे अन्यथा उपरोक्त समस्याओ से माननीय मुख्यमंत्री जी से पत्राचार व् स्वम मिलकरसमाधान कराया जय
SECTOR 34: (President: Shri K.K. Jain – 9990022019)     (a).  As you are ware, Sector34 is 20 years old,  Sewer lines  are not being cleaned.  It  is, therefore, essential and critical that the sewer lines are cleaned well before the onset of monsoon rainy season. .  Certain sewer lines also need to be repaired.
(b)          Minimum supply time ( 3 hours each in the morning & evening,)is not being  adhered to;  Furthermore, pressure is extremely low, ,affecting  supply beyond 2nd floor and hence, there is an essential  need to provide booster pumps for supply in 3rd & 4th floors.
©            Quality of drinking water supply is quite poor, containing sand and silt.  Therefore, there is an urgent need to undertake  de-silting work.  TDS level is very high and hence there is an essential and urgent need for mixing at least 50% of Ganga water  so that TDS level could be  brought down.
SECTOR 36 (GENERAL SECRETARY: MRS.ANJU PACHAURI: 9910079030)
Regular cleaning of the  Sewage line is required  as the  complaints of overflowing  are being received almost on daily basis. .
SECTOR 30 ( PRESIDENT: SHRI PRAMOD VERMA: Mob. 9990019933). Severs  of Sector 30  are choked at several points and  dirty water is entering into  basements. Hence there is an urgent need for thorough cleaning of sewers in Sector 30.
VII. SECTOR 48 (ANANDA APARTMENTS –  President Shri  Himmat Singh.-8588840040)  The covers of the drain in front of Ananda Apartments, Sector-48 D, are badly damaged and  the same need immediate
VIII.    QUANTITY & QUALITY OF DRINKING WATER IN NOIDA CITY:   We would like to submit that quantity of drinking water is quite inadequate as  supply is available is hardly for about 3/3-1/2 hours as against prescribed 7 hours.  We have been receiving complaints against quality of drinking water, as the same contains lot of sediment and TDS levels too are quit e high. It is, therefore, essential for mixing adequate quantity of Ganga Water. As  already pleaded for by us, there is an essential need to provide filtration plants at all the water thanks.
DRIVE FOR CLEANING OF SEWAGE SYSTEMS: As a large number of  complaints regarding choking/overflowing of the sewers  are pouring in, it is desirable that a thorough and planned  drive for cleaning  of sewage system be carried out on due priority basis.
We shall be grateful to you if you could kindly have the above issues examined and resolved on due priority basis. We shall be in touch with you for ascertaining the date and time convenient to you for  a meeting at a later date, so that action taken could be reviewed..