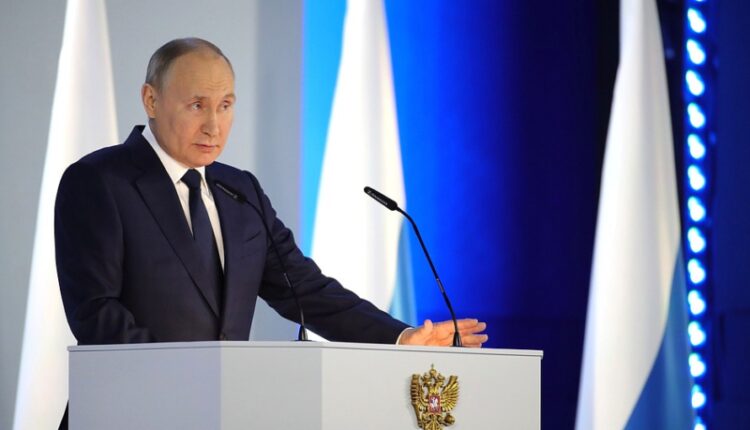 Moscow (Russia), 23 February 2023: Russian President Vladimir Putin was set to address the two houses of the Parliament on Tuesday. However, during his live speech, Russian broadcasting Companies and websites suffered an outage.

Reuters and Journalists in multiple locations across Russia we're unable to access the President's speech. The All- Russia State and Radio Broadcasting Company (VGTRK) uploaded a message on the website saying that the speech couldn't be accessed and, "technical works were being carried out."
Another state-run news agency RIA Novosti later revealed that the outage was caused due to a distributed denial of service (DDoS) attack. Earlier before the speech, news channels were broadcasting a segment that illustrated all the technical preparations that go on before carrying out the live stream.
This segment stated that because of this the live stream would be able to be carried out by all major Russian TV Channels. Reuters have not been able to independently claim the reason for the outage.
However, this could not be accomplished as the agencies witnessed the cyberattack due to which the speech could not be reached as the outage occurred soon after the initiation of the Presidential speech. In his speech, Putin criticised Western countries and blamed them for igniting and sustaining the ongoing war the country has with Ukraine. He said that his aim was not to fight the Ukrainian people but it's government who has fallen prey to the tactics of third party countries.