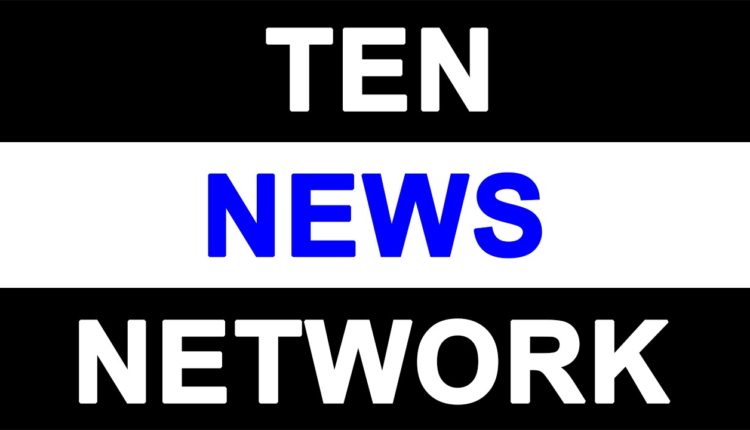 Safal Shuruaat, a joint health programme by Unilever's Lifebuoy and GAVI- the Vaccine Alliance, leverages digital technology to empower rural communities in Uttar Pradesh.

10th May 2023, Lucknow: The COVID-19 pandemic dramatically transformed the world, highlighting the need to reimagine the role of information technology and digital literacy. Leveraging this acceleration in the use of digital platforms for communication was the need of the hour across industries and sectors. 
Keeping up with this change in pace was the public health programme "Safal Shuruaat" (Successful Beginnings). Through digital intervention this joint initiative by Unilever's Lifebuoy and GAVI, the Vaccine Alliance, successfully brought about positive shifts in awareness and adoption of critical parenting behaviours such as handwashing with soap (HWWS) and timely immunization. The programme reached out to new and young parents to help improve the health and well-being of 0-2-year-old children. Hence establishing the right foundation for the child to achieve success in the future.
Launched in 2017 the first two phases focused more on interpersonal communication and community engagement, with a small and supporting digital component. These two phases of the programme successfully reached more than 2.8 million people in selected villages across 14 districts of Uttar Pradesh.
The third and final phase of the programme which began in 2021 adapted to the pandemic setting by introducing a more robust and comprehensive digital component. Using a mix of physical and digital communication touchpoints, the project additionally reached 0.9 million people of which 0.37 million people were exclusively reached through digital intervention. The specially curated digital intervention used a mix of mobile channels to deliver messages in a simple, colloquial, and entertaining manner. These messages contain vital information about HWWS, immunization, and other parenting-related behaviours, such as age-appropriate nutrition, early childcare and cognitive development while impressing the need of involved parenting.
This free-of-cost mobile service used channels across the voice, video, and social media spectrums to reach out to parents in the comfort of their homes. With people even in the remotest locations carving their paths to synchronize well with digitization, the intervention was mindfully developed to leave no one behind. Programme communication was packaged and delivered through channels that could be accessed by both basic feature phone and smartphone users. The content of these message was designed keeping the baseline learning of the audience's habits, barriers, and triggers.
The programme used voice messaging like Interactive Voice Response Service (IVR) which delivered a weekly edutainment drama series to create awareness. This was layered with regular voice calls as nudges to reinforce key messages. Timely personalized voice immunization reminder calls tailored to each child's name and age were also sent to parents to avoid missing any immunization dose. Thus, reducing dependency on the frontline workers and increasing the self-efficacy of parents. In addition to this, users were also engaged in live community conference calls with doctors and experts to resolve their queries related to child health.
Dalveer Singh, Head, Experiential Marketing – APAC at Dialogue Factory, GroupM, the implementing agency shares, "After a successful high-touch communication campaign that was focused on interpersonal communication and community activation, it was encouraging for us to see positive results for our digital intervention with only minimal on-ground support. This approach proved to be cost-efficient, and a third-party impact evaluation research of the project revealed that the digital intervention also led to significant positive shifts in knowledge, attitude, and practice of HWWS, immunization, and other parenting behaviours."
The impact evaluation observed that 42% and 40% more parents became compliant with critical vaccines such as ones for Diarrhea and Pneumonia respectively which are the two biggest causes of preventable deaths amongst children under five years of age in India. Also, there was an increase in the proportion of parents that started washing their hands with soap on key occasions such as after defecation (an increase of 19.6%), before breastfeeding the child (an increase of 43.6%), and before cooking (an increase of 25%). Moreover, with 25.7% more fathers now helping the mother take care of the child, the project also helped make a noticeable dent in the deeply entrenched patriarchal mindset, wherein, childcare is considered to be only a mother's responsibility.
Considering the exponential growth in smartphone penetration in rural India, from 36.5% in 2018 to 67.6% in 2021 (ASER report, 2021), and its potential to engage users, the project also introduced relevant strategies to keep up with changing audience preferences. The project implemented an interactive and user-friendly WhatsApp Bot that acted as a platform for education on parenting skills and content sharing among peers.  Social media (Facebook and YouTube) was also used for the dissemination of key health messages and engagement through virtual communities. This was coupled with ad campaigns to suffuse the environment with communication aimed at bringing about community-wide mobilization.
Madhusudhan Rao Executive Director – Beauty & Wellbeing and Personal Care for Hindustan Unilever Limited and General Manager – Beauty Wellbeing & Personal Care, Unilever South Asia spanning India, Pakistan, Bangladesh, Sri Lanka and Nepal said, "Given high mobile penetration, we leveraged technology to deliver critical health information to the remotest corners of Uttar Pradesh. The programme focused on spreading critical health and hygiene information by using mobile technology to share reminders on immunisation, handwashing with soap, nutrition, childhood development as well as interspousal communication. Short films and gamification further mobilised communities to take action. Mobile-delivered messages were found to be particularly effective at influencing behaviour in low-resource settings, as they were able to capture people's attention, spark their curiosity, and motivate them to respond on cue to adopt healthy lifestyle behaviours."
Such low-cost, high-scalability interventions present a sustainable opportunity for health and social communication campaigns. With multisectoral engagement and coordinated efforts, digitization shows promise to reach the last mile efficiently and affordably, enabling community-wide transformation. Further achieving better health and future outcomes for people beyond sociocultural barriers laid out by society.