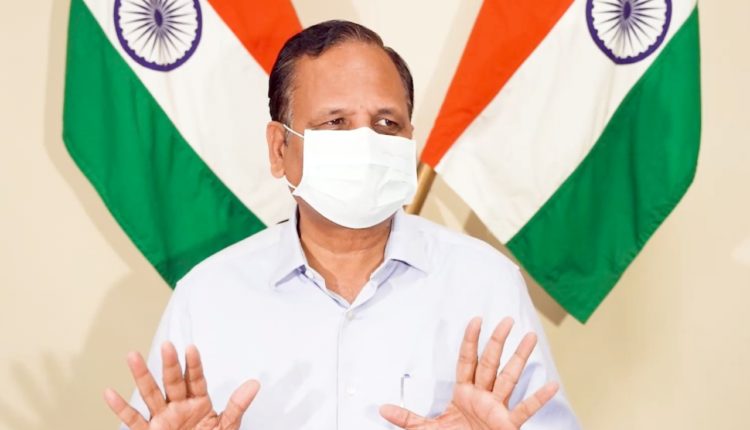 Satyendar Jain's Money Laundering Case Transferred to Another Judge
Ten News Network
New Delhi, 23 September 2022: A Delhi court on Friday transferred the money laundering case against AAP Leader, Satyendar Jain to a new judge.
The case will now be heard by Special Judge Vikas Dhull, following a petition by ED's advocates.
The principal district and sessions judge, Vinay Kumar Gupta had granted the ED's request to move the case from the court of Special Judge Geetanjali Goel.
The ED had previously informed the court that the judge did not believe that Jain could oversee hospitals and prisons because he had previously handled those posts as a minister. Jain's attorneys fiercely disagreed with this, asking where the nation was going if the agency couldn't trust its judges and doctors.
Jain had already requested medical bail and admitted himself to LNJP Hospital, the ED had informed the court. Given that he was the minister of health and that "the hospital was under his control and things can be regulated," he informed the court that the agency had objected to any medical reports from the hospital.
On behalf of ED, Additional Solicitor General S V Raju had stated that Special Judge Goel "calls for the report of the very hospital for which we had an objection." While Senior attorney Kapil Sibal had claimed that the ED application was a mala fide plea when he appeared on behalf of Jain. He claimed that before September 15, when the case was being heard in its final stages, ED had made no allegations.
Sibal argued, "Orally you are attributing something to the judge. And the judge is entitled to say you have not answered the question. Is the judge supposed to be a silent spectator? How is this a relevant fact? Judge also agreed when issues were controverted during submissions. Is this a ground for transfer?."
He further added, "All this happened much prior. What is the bias that the judge may grant regular bail? Because the judge didn't allow the accused to be shifted to AIIMS or Safdarjung? This is a malafide application, to derail the trial, to prolong my custody, to ensure that their whims and fancies are agreed to, and send a message to the judiciary that if you don't agree to us, this is what will happen."