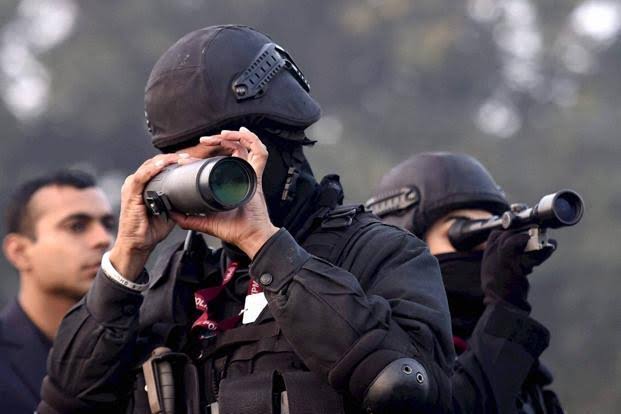 New Delhi : The Delhi Police has made arrangements for multi-layered security in the national capital for the Republic Day celebrations. Thousands of security personnel will be deployed and CCTV cameras are installed at strategic locations to keep vigil.
Necessary liaison and rehearsals have been made with other crack units like NSG, SPG & ITBP. All the agencies will be working in close coordination with each other.
There is also a SWAT team and a paramilitary force. On Republic Day, a total of 48 Company Paramilitary, 17,000 Delhi Police personnel, 2,700 Delhi Police personnel in plainclothes will monitor the situation. A total of 500 X-ray machines will be introduced and 1,000 CCTV cameras will be installed on the parade route. In some places, facial recognition software, in more than 100 cameras, will be installed.
A traffic advisory has also been issued about the police's elaborate arrangement for route diversions for the Republic Day. No traffic will be allowed on Rajpath from Vijay Chowk to India Gate from 6 am on Saturday till the parade gets over on January 26.
The entry and exit will remain closed at Central Secretariat and Udyog Bhawan from 5 am till 12 pm and Lok Kalyan Marg and Patel Chowk from 8.45 am to 12 pm on Sunday, it added.