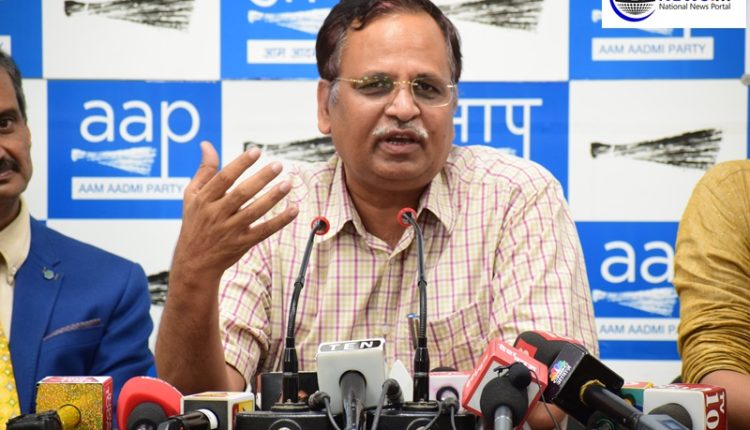 Senior AAP leader Satendra Jain briefs media about sealing notice issued to Amar colony residents
Talib Khan (Photo-Video) Lokesh Goswami Tennews New Delhi :
AAP rejects Monetary Commission's sealing notice to Amar Colony residents, says they are under Special Provision Act
New Delhi, (24/6/2019): In reference to the latest notice issued by the Monetary committee to around 2500 residents and shop owners of Amar colony area in New Delhi, that their homes and shops will be sealed as they are illegally built. Aam Aadmi Party leader Satendra Jain conducted a press conference at party office.
While briefing the media Satendra Jain said, "The notice issued by the monetary commission to seal 2500 buildings in Amar colony cannot be implemented as the Delhi Special Provision act is in motion in Delhi and according to that any building which is build before 2009 cannot be demolished or sealed as per the judgement of the Supreme Court. They have to take permission from the Supreme Court to undertake any proceedings of demolition or sealing".
"The notice is also issued to the residential property owners. And according to AAP's report there is no household or shop in Amar Colony which is built after 2009. Protection under Special Provision Act is not given to building built after 2009".
"The AAP only came to know about the notice issued in Amar Colony and if the same notice will be issued to any other area, we will take appropriate action".