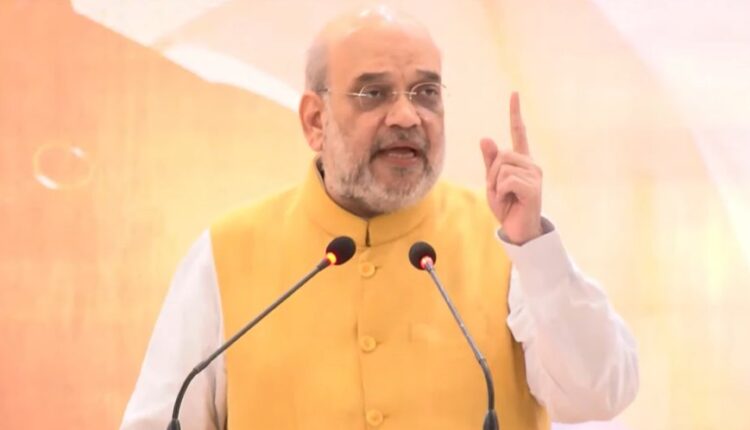 Shah breaks silence on Adani-Hindenburg row, poses trust in SC monitored probe
Ten News Network
New Delhi (India), March 18, 2023: At the India Today Conclave 2023, Union Home Minister Amit Shah broke his silence on the Adani-Hindenburg row, calling for a Joint Parliamentary Committee (JPC) to investigate the matter.

Shah stated that "The Supreme Court has already taken cognizance of the episode and formed a probe committee." He called upon individuals with evidence to submit it before the Supreme Court committee, reassuring them that the judicial process would spare no one found guilty.
Regarding the ongoing Parliament logjam, Shah proposed that "The opposition should come for talks to resolve the deadlock", adding that "The government would move two steps ahead if the opposition took two steps forward." He highlighted that "A parliamentary system could not function without both the Treasury and the Opposition talking to each other."
Shah expressed his confidence in the BJP-led NDA returning to power in 2024, with Narendra Modi becoming prime minister for a third consecutive term. He cited the resolution of issues related to Jammu and Kashmir, the Northeast, and Naxalism since the Modi government came to power. Shah also noted that after the surgical strike against terrorists inside Pakistan, no foreign power dared interfere in India's internal affairs.
The Adani Group has refuted allegations made by US-based activist short seller Hindenburg Research of fraudulent transactions and share price manipulation, stating that it adheres to all laws and disclosure requirements. Both SEBI and the Supreme Court are conducting parallel probes, with SEBI already investigating the matter. Shah urged people to trust the judicial process and await the probe committee's report.