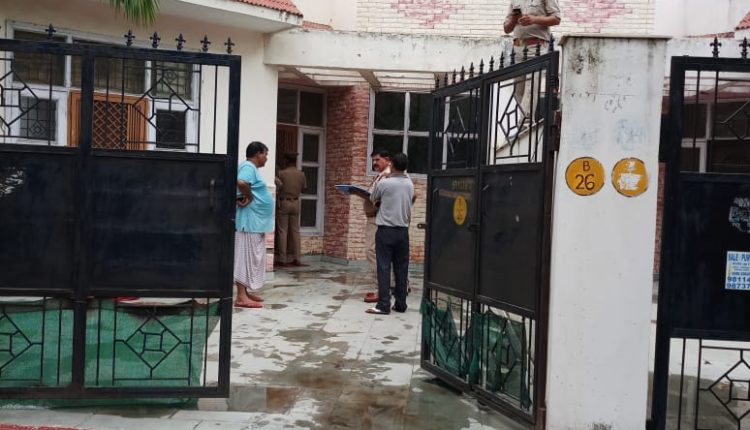 Shocking: Woman found in 'Pool of Blood' in Dadri, Investigations Underway!
Saurabh Kumar
Today under Dadri police station a situation of panic and sense of fear grasped the people when a dead body of a woman in pool of blood was found from house number B-26.
Police had recovered the body of women from bedroom and prima facie it seems that women's head was crushed or hit by any heavy object.
Later the women is identified as Manju Yadav living on a rented accommodation in house number B-26 in sector Omicron. She uses to live with her children's her daughter Prianka yadavm (18) and her son Krishana Yadav (20). As police reached the spot both the children's are missing from the house. When police tried to contact them over phone their phones are switched off. Women's husband who was identified as Manjo yadav who living apart from the family as on undisclosed, Police is interacting with women's husband to get a clue of the possible hideout of children's.
Over the incident CO Dadri Nishank told that "As the police got the information regarding incident from victim's husband around 10 AM. His husband went to the house on a casual visit but when he saw blood coming out of door he informed police.
When police reached the spot they found a lock hanging over the door from outside. When police tried to get a view of inside from window they found women laying in pool of bloods. Then police entered the room after Door breaching and recovered the body."
Further he added that "Body has been sent for postmortem and a forensic team is on the spot for collecting evidence and investigation. A FIR is been registered against unidentified person."