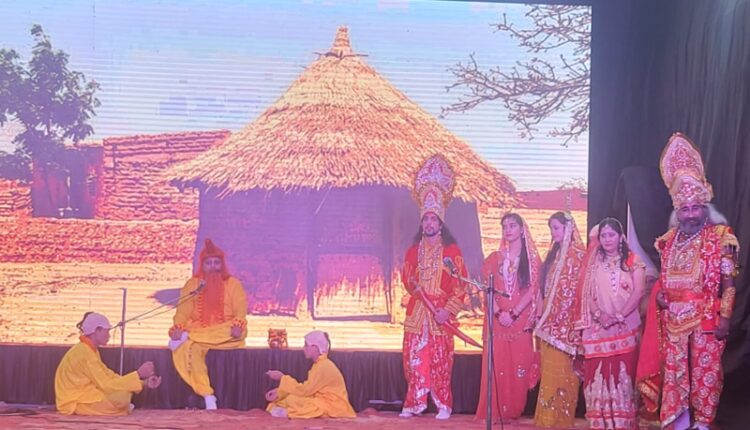 Shri Sanatan Dharma Sabha Organises Grand Ramleela and Dussehra Celebration in Gurugram
Ten News Network
New Delhi, 4 October 2022: The 75th festival of Ramleela and Dussehra is being celebrated with great fanfare at Dussehra Ground, New Colony, Gurugram from Saturday, 24th September 2022 to Wednesday, 5th October 2022 by the Shri Sanatan Dharma Sabha, Geeta Bhawan, New Colony, Gurugram.
The Shri Sanatan Dharma Sabha was established in 1950 by some Sanatan Dharma devotees who came from Ferozepur (Punjab) and all these devotees had come to transfer with the Central Ammunition Depot, which was shifted from Firozpur to Gurugram in 1948, which they did in 1948 itself. Ammunition Depot had a dramatic club, under its aegis, Shri Ramlila was staged, in which only Rs 60 were spent. All the female and male characters of Shri Geeta Bhavan's Ramleela are respected by the members of the temple.
The Ramleela is performed by the children of the temple school only. All these artists are participating in Shri Ramleela staging for the last four generations by playing different characters.
Apart from religious events, Shri Sanatan Dharma Sabha, and Geeta Bhavan is also doing many social works. A school is being run by the Sabha in the name of SD Modern till 12th standard, in which all the children of poor families are provided free of cost. In this sequence, two charitable dispensaries are being run by the Sabha, in which the services of Ayurvedic, Allopathic, Dental, Physiotherapy and Pathlab are provided in nominal money. The marriages of poor girls are done throughout the year and matrimonial service is being run in which marriageable children and girls.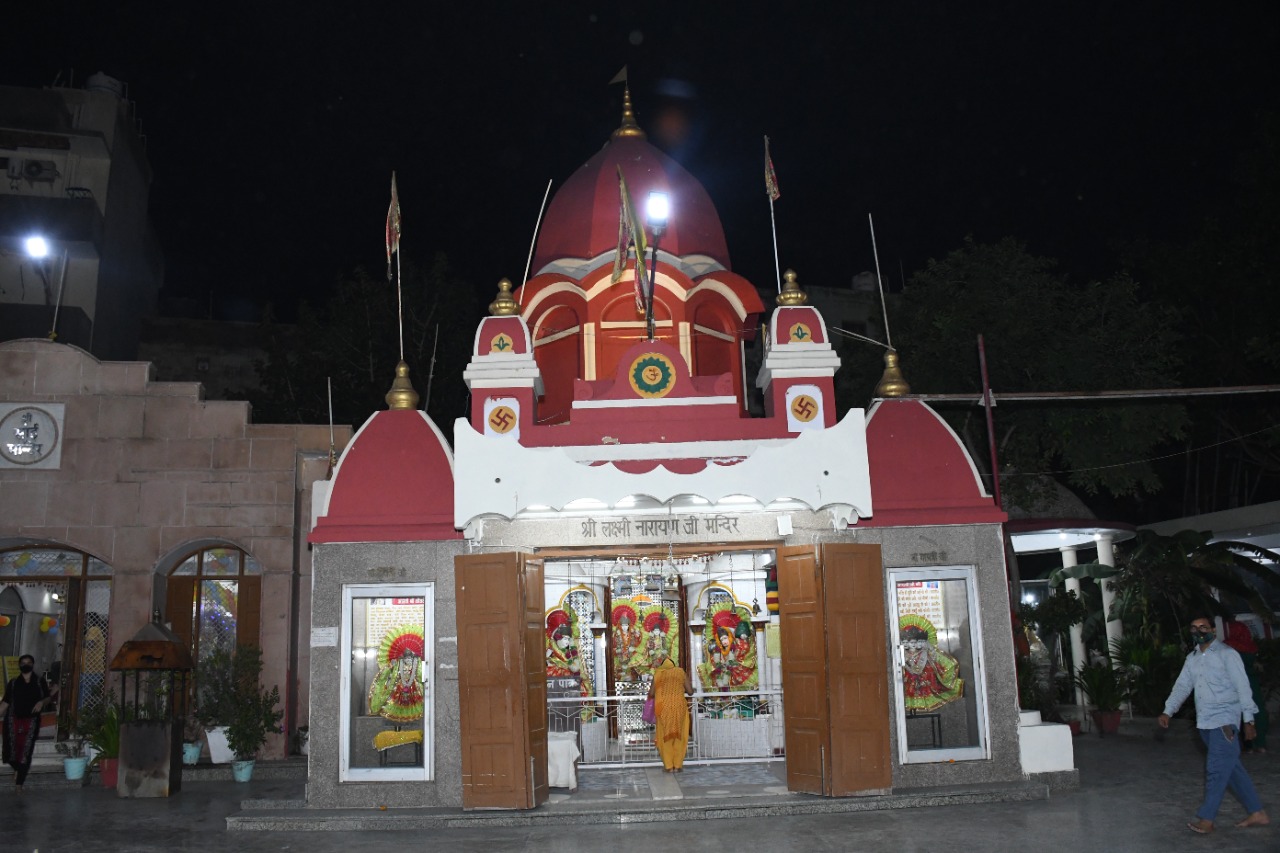 So far about 85000 names have been registered, out of which about 42000 relationships have been done. Similarly, free eye check-ups and operations are done from time to time and health check-up camps are organized. There is a procession house and two AC halls in the temple, in which programs of marriage, religious conferences, and rituals are held. The work of beautification of the temple is in full swing. The Dholpur stone has been installed outside. The work of Shikhar above the temple and the work of decoration inside the temple are yet to be done.
Panchmukhi Hanuman has also been established by the Sabha on a 1000-yard plot in Sector 7 Extension allotted by the Haryana Authority and the construction work of the rest is pending.